Prepare your skin for the first sun exposition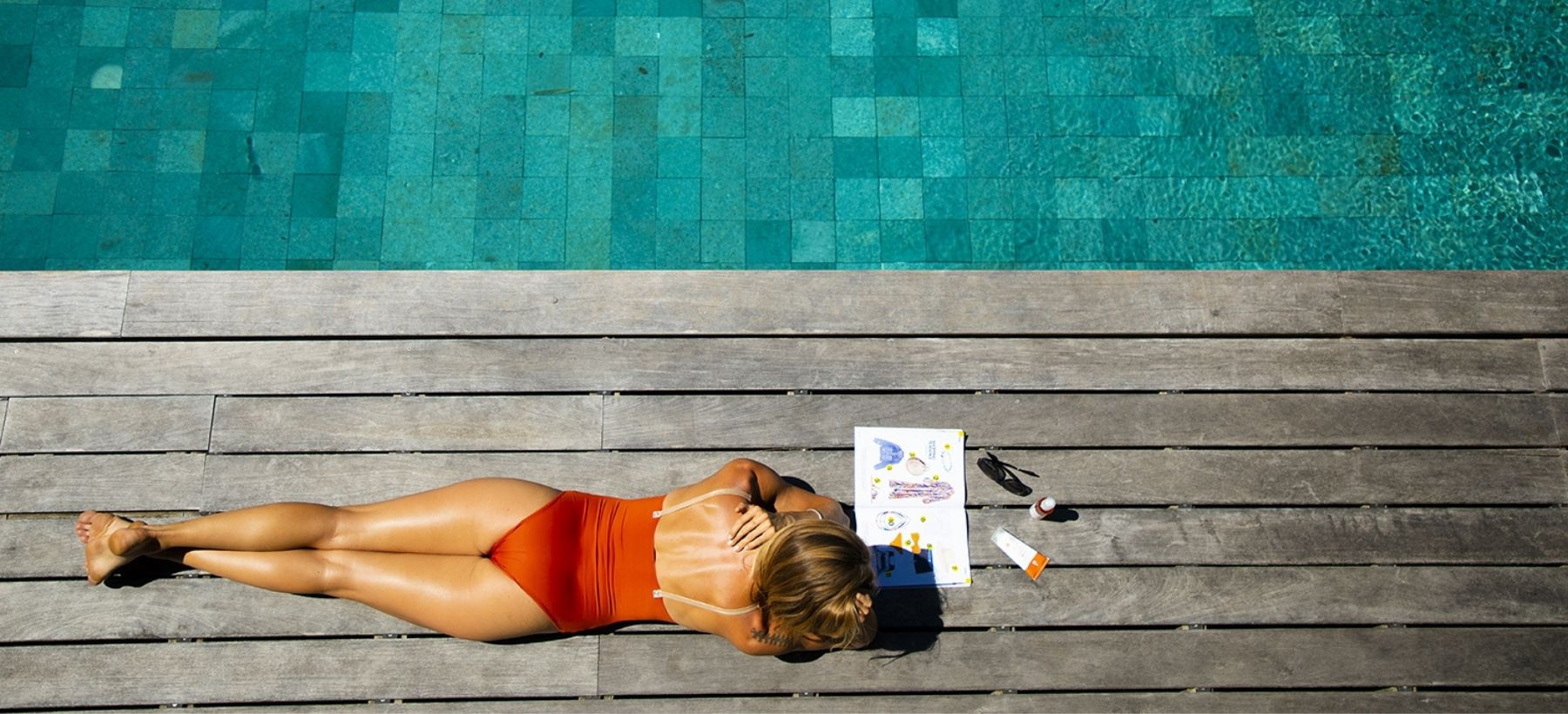 The beautiful days are coming, the sun is back and we really want to take advantage of it to have a tanned skin and a healthy complexion! 
For a beautiful tan, and a healthy skin, it is necessary to prepare your skin well before exposing it to the sun. 
How to prepare your skin
In order to prepare your skin for the sun, there is no secret: HYDRATION and PROTECTION.
So first step, we hydrate our skin from the inside by drinking a lot of water.
Then, we moisturize from the outside by applying a moisturizer or an oil according to your skin type and preferences. Of course we are careful to choose products with natural compositions, preferably certified organic, which protect your health and the environment.
Discover our certified organic moisturizers :
To keep your tan looking good and to remove dead skin cells, you should also exfoliate your skin. Use a scrub once or twice a week and then apply a moisturizer for a soft and satiny skin.
Of course, you must always apply sunscreen, which is essential to protect you from the sun's harmful rays. For the first exposures, choose a high protection factor, SPF50 for example. Choose a cream that is suitable for application to the face and body.
When the days are sunny, even if you are not going to the beach or doing any activity in the sun, remember to apply a sunscreen to your face every morning before leaving home.
During sun exposition
To expose yourself to the sun, you must take precautions to avoid sunburn and sunstroke. 
In order to get your body used to the first exposures, it is important to think about exposing yourself progressively and especially to avoid the strongest hours of sunshine (from 12pm to 4pm).
Also remember to keep yourself well hydrated, take a thermos with you to keep your water cool all day long. You can also adapt your diet with water-filled ingredients that also contribute to hydration: cucumbers, tomatoes, watermelon, salad...
Finally, don't forget to protect your skin with an organic, natural and environmentally friendly sun cream!
Apply the sun cream generously and evenly on your face and body and remember to reapply every two hours.
Discover our range of natural and certified organic sun creams, with filters of mineral origin, without risk for the environment and the marine environment. 
Also remember to protect sensitive areas such as ears, neck, nose, lips and also scars. For an easier application on these areas and a very high protection, use Sun Sticks.
EQ's advice : apply your sun cream at home, before leaving for the beach!
And after exposure ?
After exposure to the sun, whether brief or prolonged, it is very important to rehydrate and soothe your skin. 
To rehydrate your skin, start by drinking plenty of water. Then apply moisturizer or after-sun lotion, depending on what you prefer.
Discover our range of natural moisturizers and after-sun products certified organic by Ecocert.
To remove dead skin and accelerate skin regeneration, consider a gentle exfoliation once or twice a week. Your skin will be even softer, smoother and brighter.
What to do in case of sunburn?
If you ever get sunburned despite being careful to protect yourself, here are some tips to relieve it:
Apply an Aloe Vera based gel, with its moisturizing and soothing properties it will quickly relieve the skin.
Apply a SOS Soothing Cream that soothes and reduces redness, nourishes and promotes rehydration of the skin, which is softer and revitalized.
Avoid going back into the sun for the next few days until the sunburn has subsided.
Drink plenty of water to rehydrate your body.
For a complete sun routine, discover our Suncare Sets with products that are always natural and certified organic by Ecocert!
Join us on social media and tag us with #eqlovers on Instagram @eqlove.