No more harmful ingredients in sunscreens !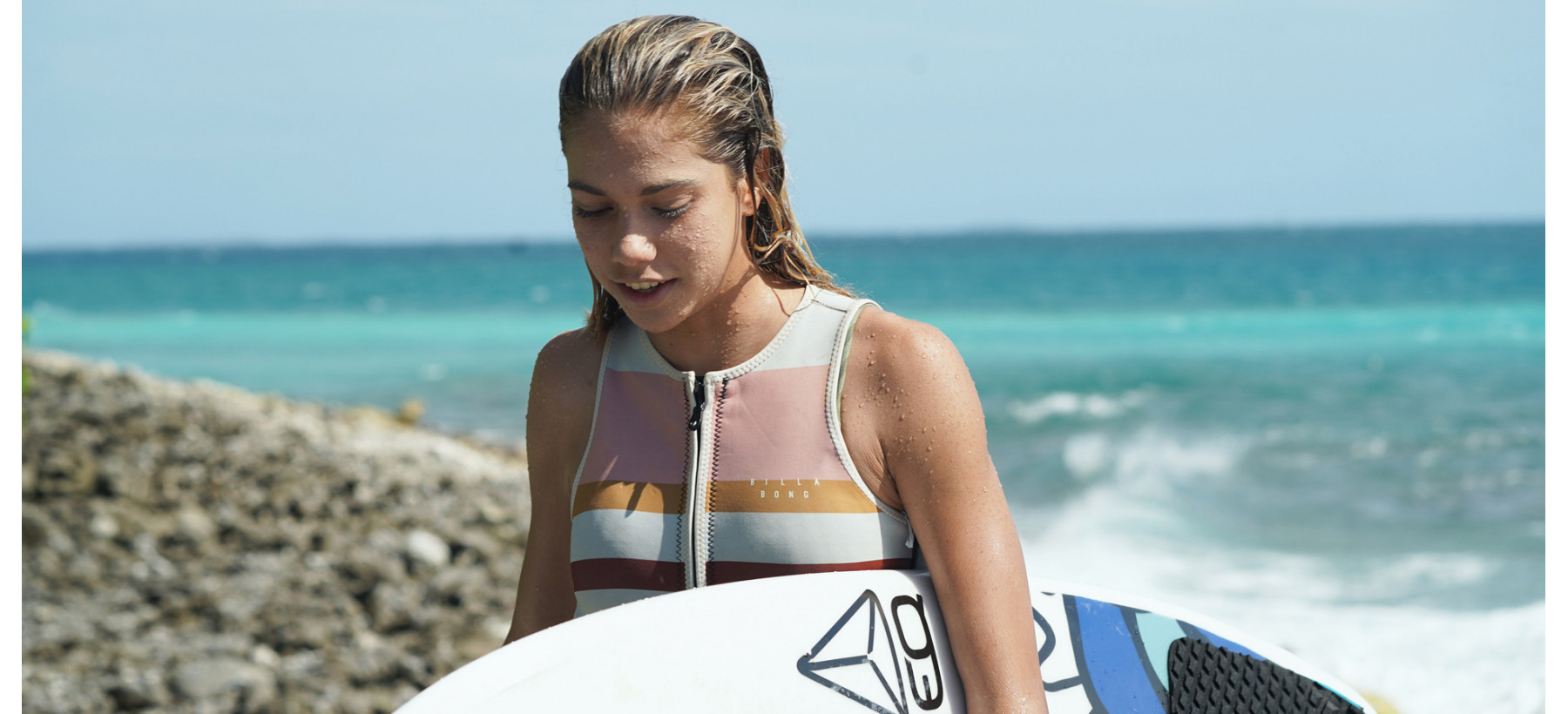 Our priority at EQ is to protect the planet and your body, by offering you the most natural and environmentally friendly cosmetics possible. 
Today we are going to talk about sun protection. The beautiful days are coming and there is no question of burning your skin in the sun. 
Following a recent study, articles have highlighted the presence of dangerous substances in sunscreens that can be harmful to the environment and carcinogenic, we tell you more in this article.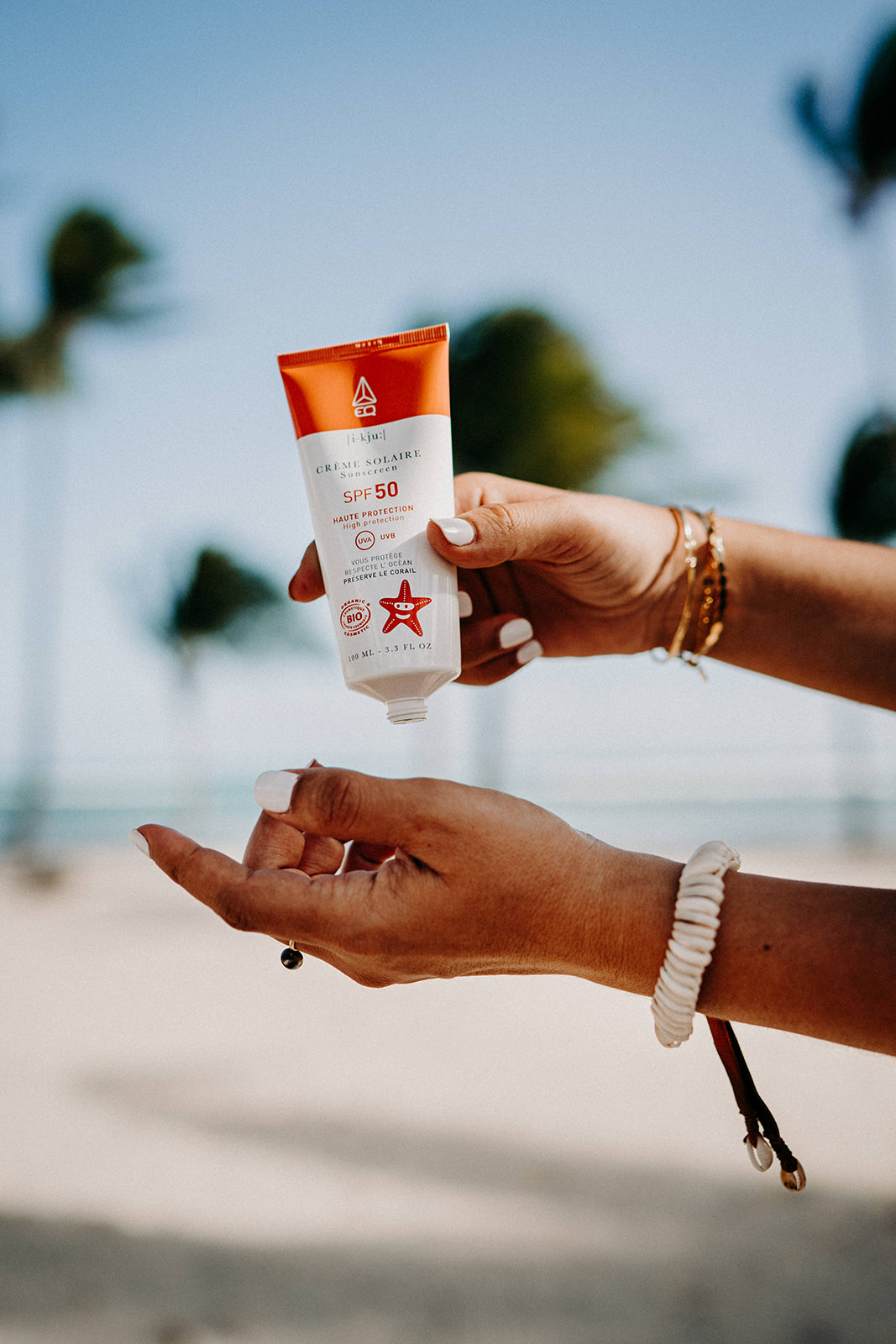 Crédit photo : @opuhi.swimwear
Octocrylene in sun cosmetics, carcinogenic substance? 
Octocrylene is a sunscreen that absorbs short-wave UVB and UVA radiation, which are responsible for skin aging and cancer. 
In itself it is harmless. But according to a study carried out, during the ageing of the solar creams (after 1 year spent at room temperature), one observes the appearance of benzophenone. 
This appearance would be explained by the degradation of octocrylene in a component known to be carcinogenic and endocrine disruptor: benzophenone.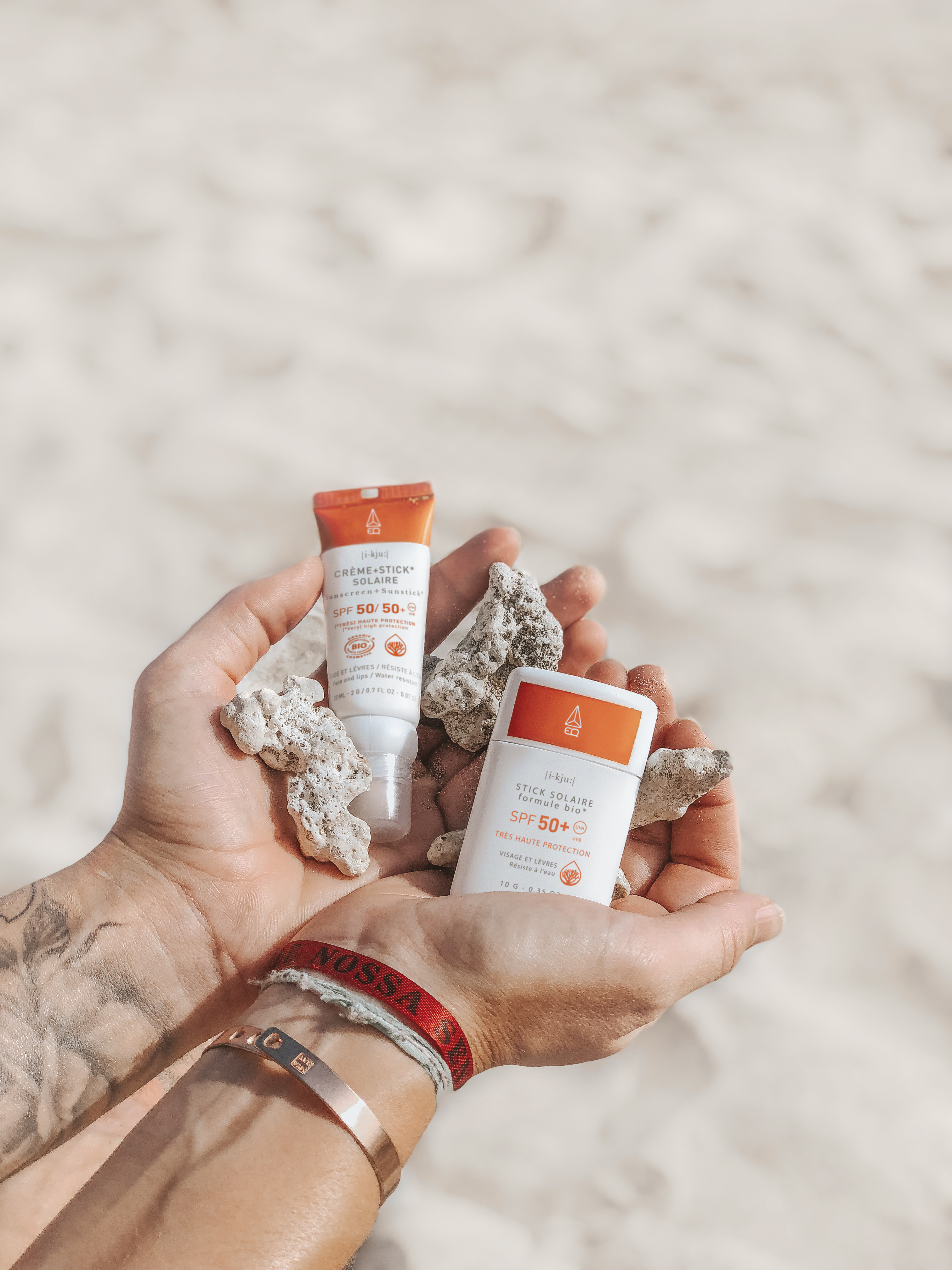 Crédit photo : @effetmertravelers
Octocrylene-based creams, also harmful for corals? 
In addition to being harmful for humans, this component is also harmful for marine life, especially for corals. 
This is the reason why some territories with coral reefs, such as the U.S. Virgin Islands or the Republic of the Marshall Islands, have banned it in sun protection products.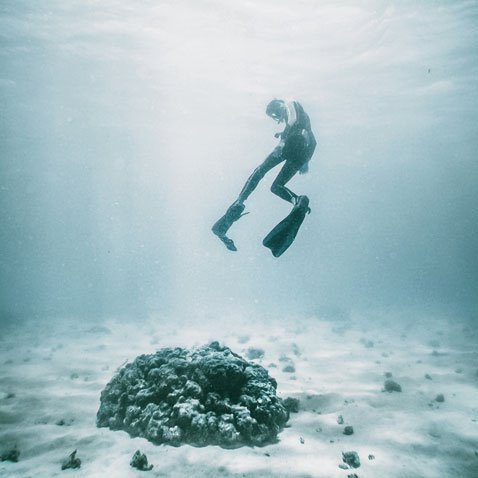 So, how can you protect your skin from the sun by avoiding these harmful substances? 
Choose organic sunscreens and avoid synthetic sunscreens such as octocrylene. It is preferable to prioritize sunscreens of vegetable origin. 
At EQ, our products are made from 100% natural ingredients, certified organic by Ecocert and Cosmebio. 
The UVA/UVB filters contained in our sunscreens are of mineral origin. Their formulas allow a more respectful approach to aquatic environments and the environment  
The 100% mineral-based sunscreens provide very high protection. 
EQ products don't contain octocrylene, so there is no risk of finding carcinogenic substances in our sun protections !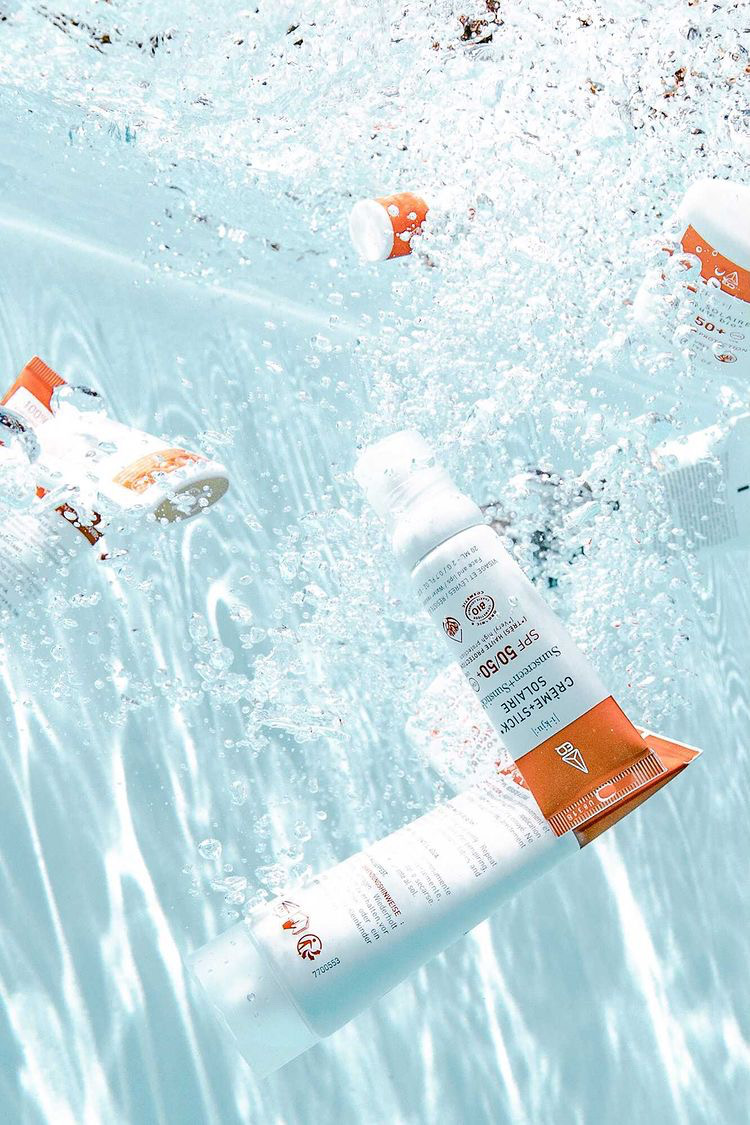 Crédit photo : @alexvoyer_fisheye
Join un on Social Media and tag us with #eqlovers sur Instagram