Protecting yourself from the sun in the mountains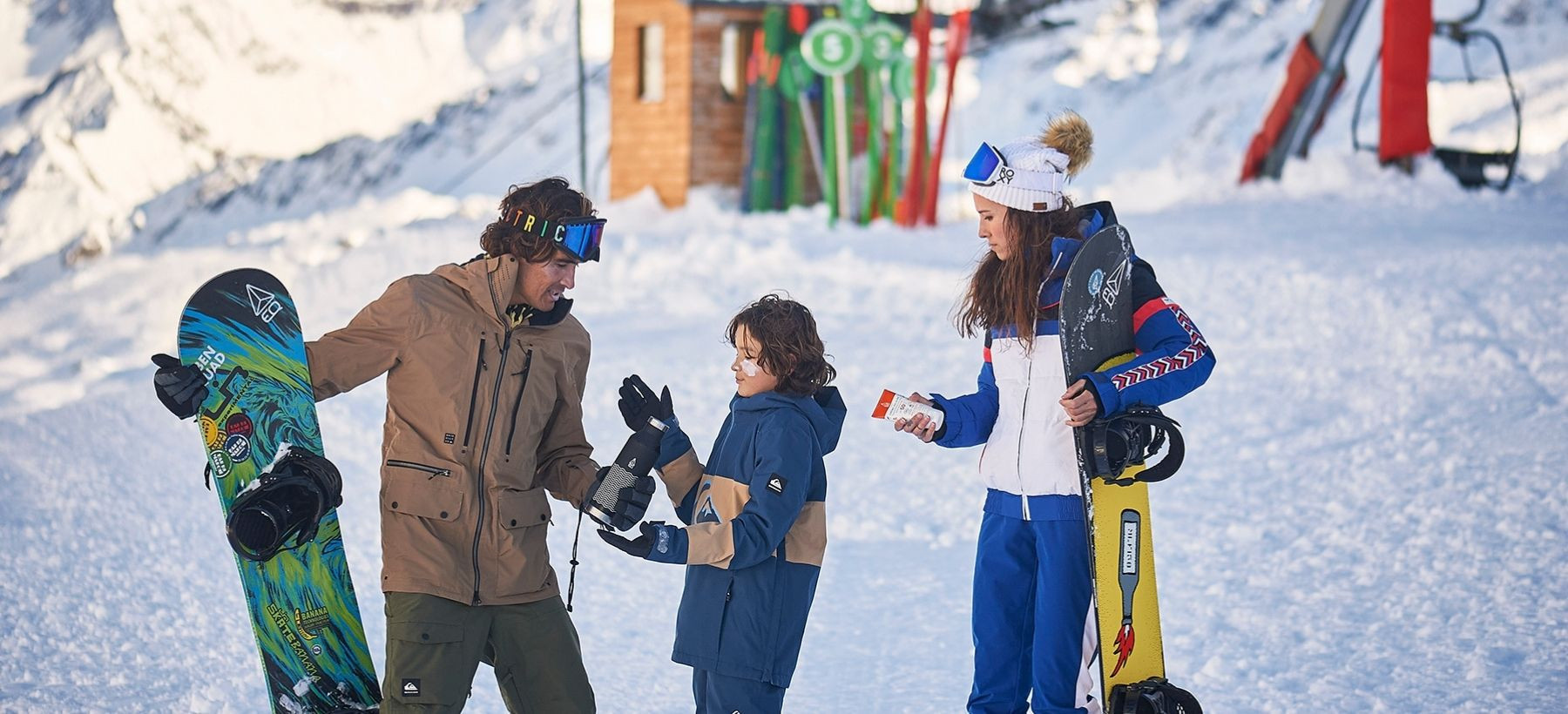 EQ's advice to protect your skin from UVA/UVB rays in the mountains
In the mountains, it is true that the UVA and UVB rays of the sun are even more harmful than at sea. This is caused by the altitude and by the reflection of the sun's rays on the snow. Be careful, even on cloudy days the sun's rays are still very harmful.
The fact that the temperatures are low gives us the impression that we cannot get sunburned, so we must be all the more vigilant in the mountains.
Clearly, in the mountains it is essential to opt for a high level of sun protection, whether the weather is sunny or overcast and cloudy.
Choose the right sun protection 
To effectively protect yourself from the sun's rays when you spend a day on the slopes, it is important to choose a sunscreen with a high SPF, but also one that is resistant to extreme conditions, water and perspiration.
The EQ Sun Protection Range offers organic, natural and environmentally friendly mineral sunscreens. 
The formulas have been specially designed to accompany high-level athletes. Thus, all the products in the EQ sun protection range provide very high protection against UVA/UVB rays but also high resistance to water and perspiration. EQ sun protection products do not run into the eyes and guarantee optimal wear for several hours !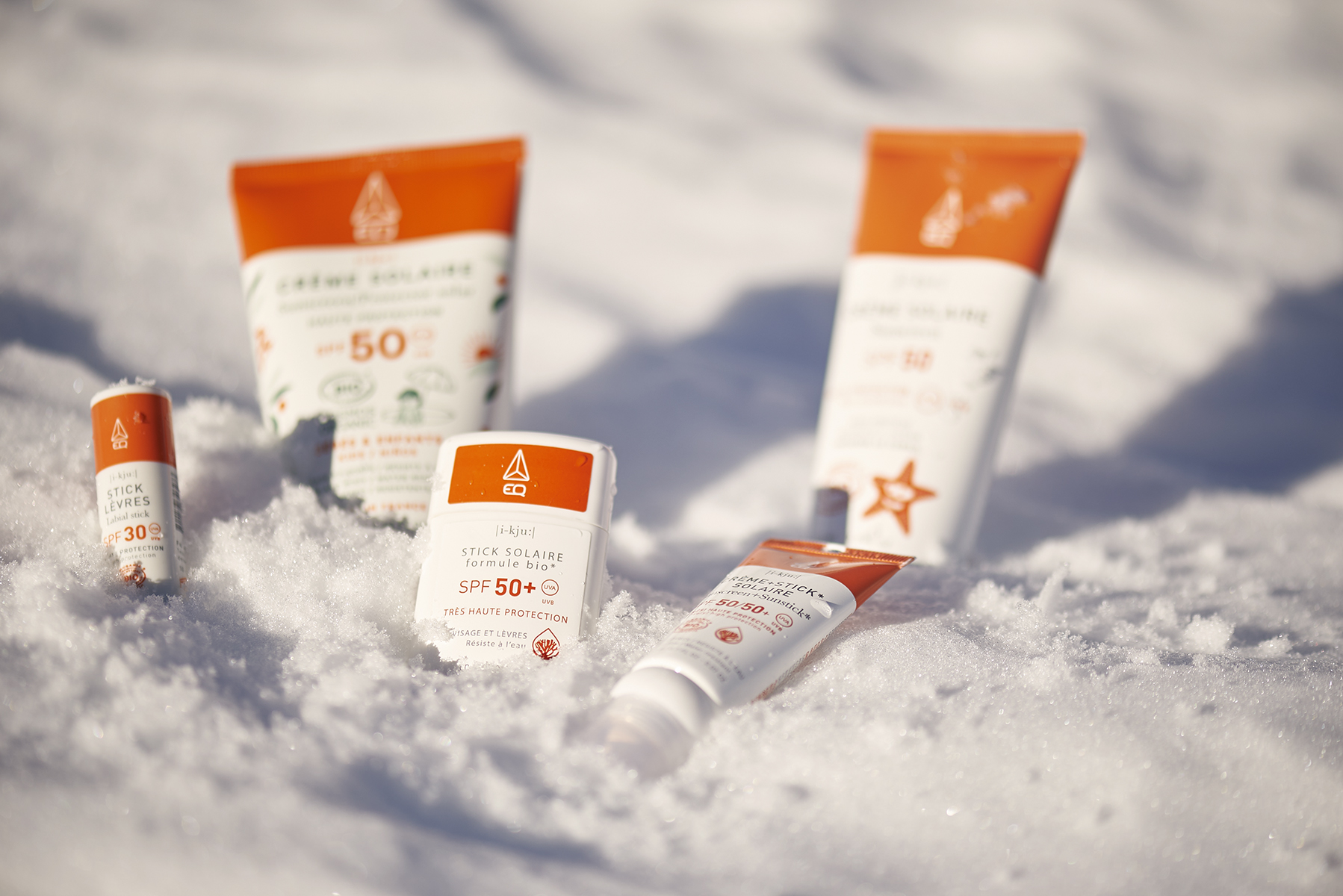 For the mountains, choose a comfortable and practical sun protection that you can take with you on the slopes. 
Our favorite product for the mountains is without a doubt the 2 in 1 Combi Cream and Stick. It combines an SPF50 cream and an SPF50+ stick, all in a 20ml tube. Its nomadic format makes it practical and easy to carry, and its dual use dedicated to the face offers protection that withstands the extreme conditions of sunlight on the snow.
Also think about the colored SPF50+ Sunscreen Sticks ! Resistant and easy to apply, they are perfectly adapted for use in the snow. Ideal for the whole family, including children from 3 years old, its 9 colors make sun protection more fun !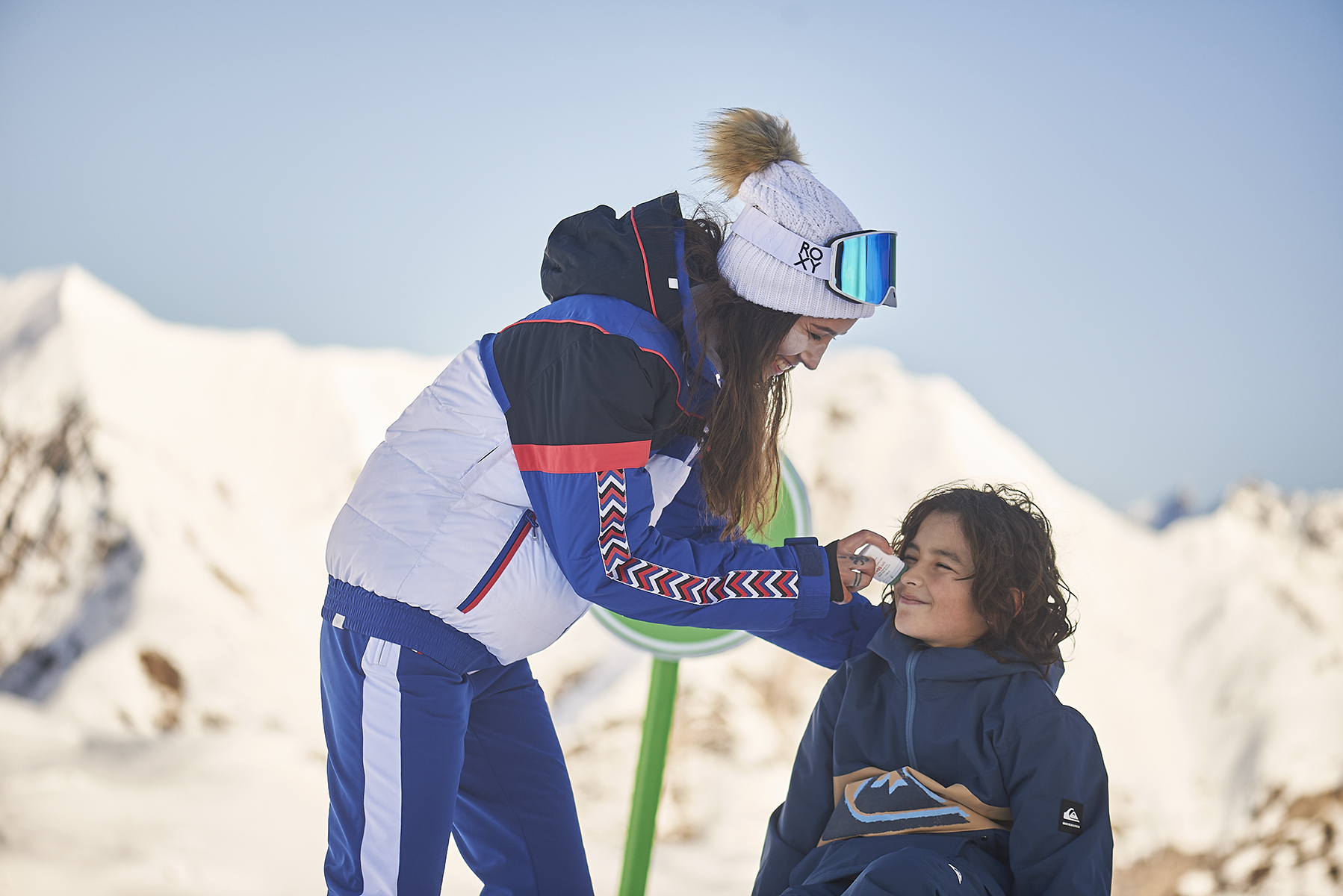 For a complete sun protection, think also about the most sensitive areas of the face like the lips. With the cold and the sun these are strongly exposed. The SPF30 Lip Balm protects from the sun and the cold, thus preventing the lips from drying out.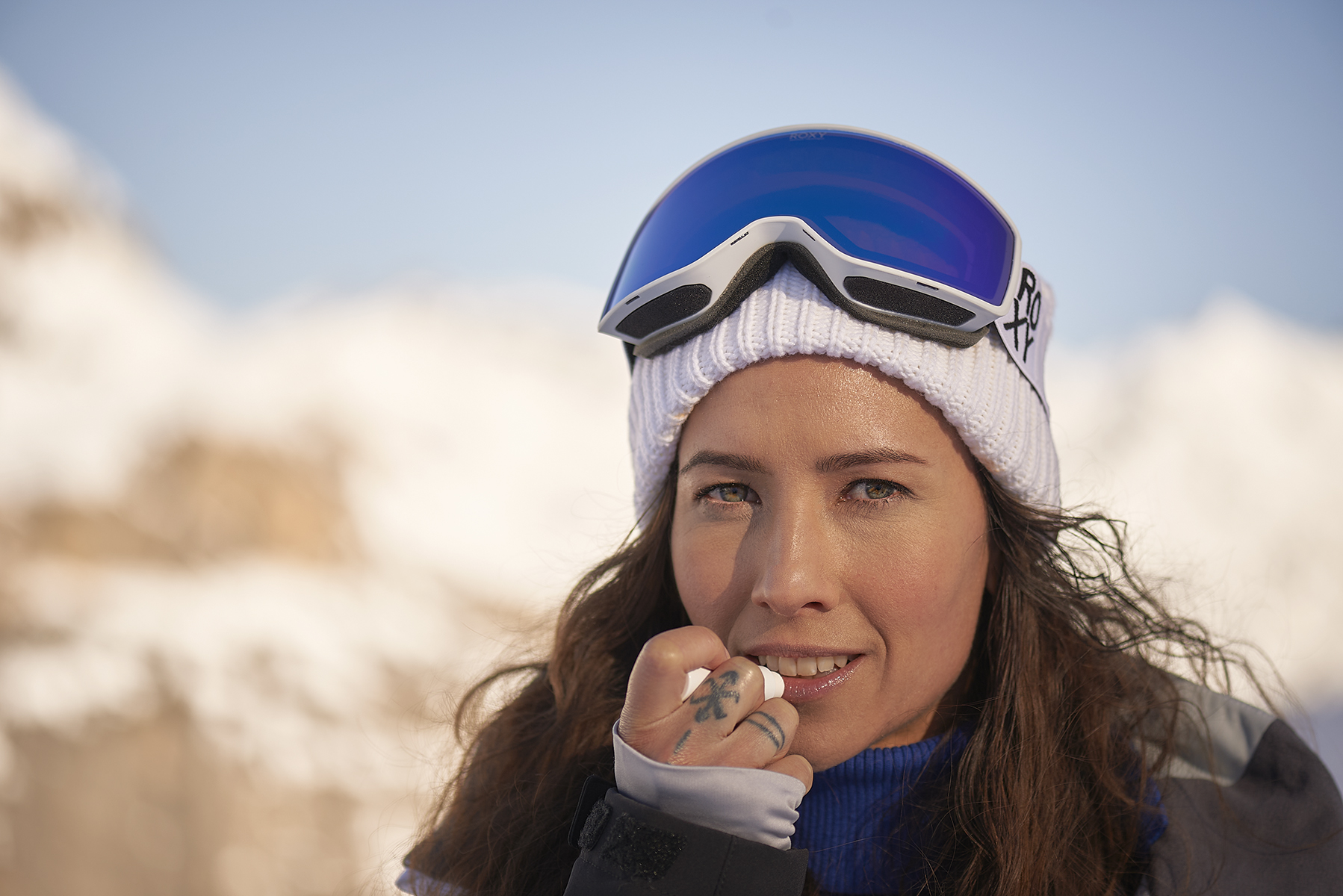 Repair your skin after exposure
After an intense day of skiing, it is very important to soothe and rehydrate the skin, which can be dry and feel tight.
The SOS Soothing Cream is the ideal remedy for both face and body and provides an immediate feeling of comfort. A real concentrate of soothing active ingredients, this care product, certified organic by Ecocert, soothes, moisturizes and promotes the repair of dry and tight skin.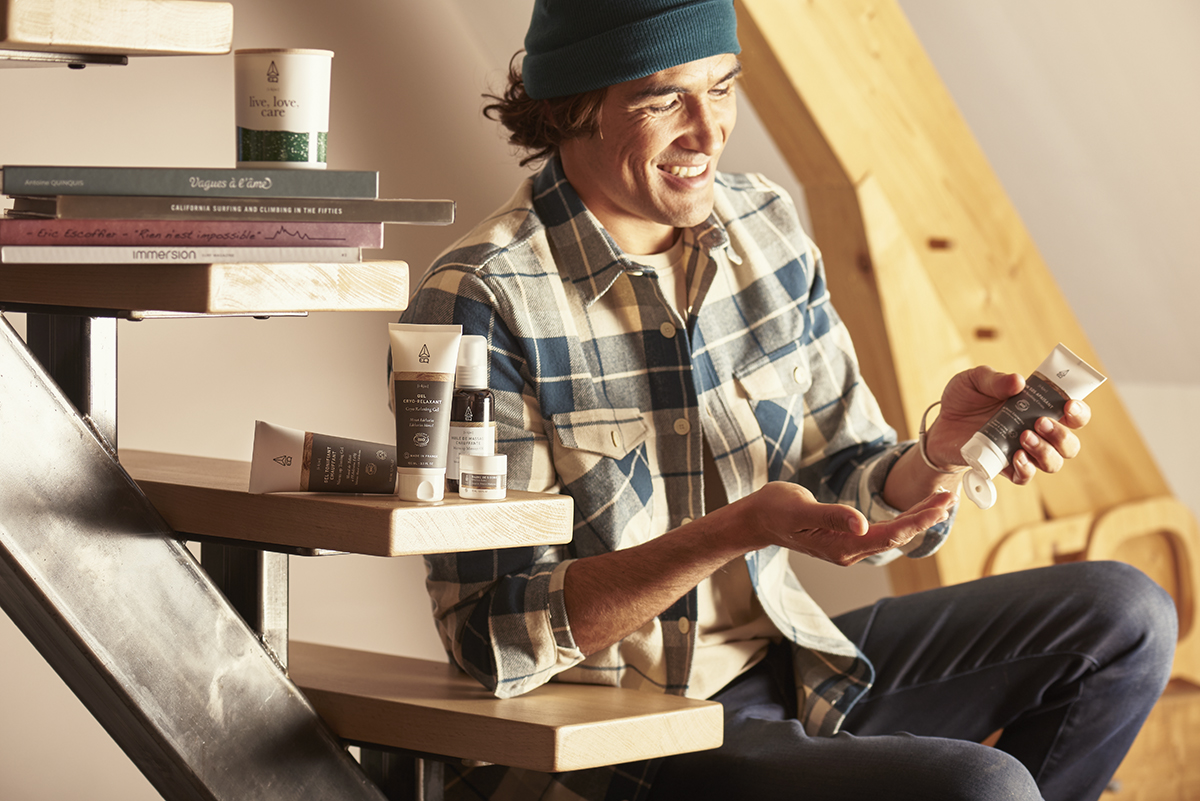 Feel free to follow us on our social networks and tag us with #eqlovers on Instagram @eqlove.