DIY : Homemade gourmet scrub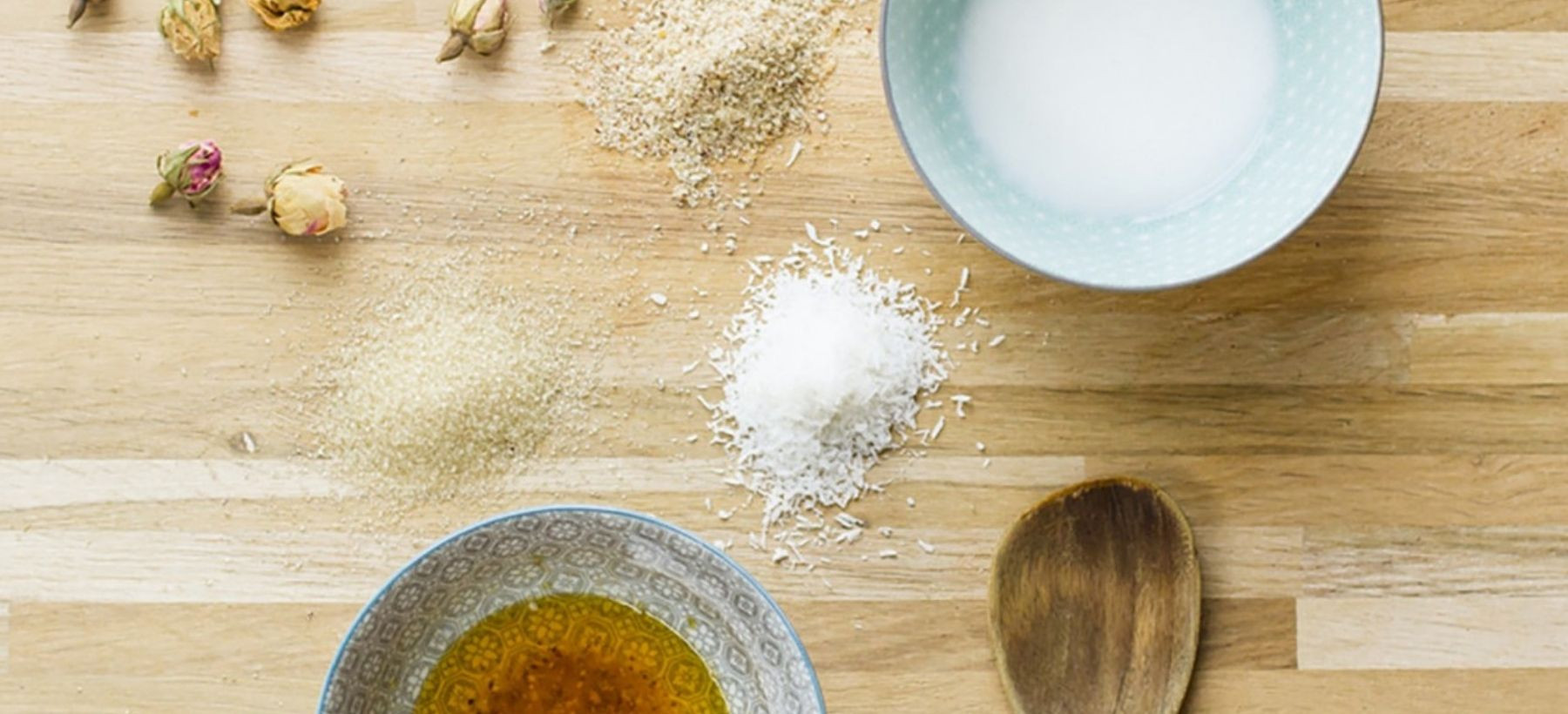 Discover a new way to use your EQ products for this home-made and natural skin care all year long.
It's time to protect your skin from external aggressions, especially the cold in winter.
EQ reveals a tip to take care of you: a delicious scrub made with EQ Moisturizing Oil. Scrubbing is one of the simplest and most effective home rituals for taking care of yourself and regaining baby-like skin.
Adopt a cocooning routine specially designed by our team to get soft and radiant skin, by creating your own scrub using EQ Moisturizing Oil !
Recipe for a delicious and natural body scrub
Identify your skin type (sensitive skin, normal to dry skin, dry to very dry skin)
The ingredients you will need according to your skin type :
Grated coconut (sensitive skin)
Hazelnut powder (normal skin)
Cane sugar (dry skin)
Put the Organic Moisturizing Oil into a bowl.
Add the ingredient chosen according to your skin type (hazelnut powder, grated coconut or brown sugar)
Mix actively with a wooden spoon and adjust the quantity of powder incorporated according to the desired result.
Apply to the skin. Exfoliate for 2 to 3 minutes using circular motions, then rinse with warm water.
Your skin is soft, nourished and moisturized in just a few minutes. The good news is that your homemade formula is organic and environmentally friendly, so you can use and abuse this home-made, natural skin care product all year long.
You can complete your beauty routine with the Beautifying Moisturising Cream, and opt for the Protective Cream with Cold Cream as a daily protective and moisturizing face care.