Choosing the right Sunscreen for your baby
Find a Sunscreen adapted to your baby's needs
Protecting the skin is essential to preserve his health. As explained in our article "How to protect your baby from the sun?", applying a high protection sun cream is a daily gesture. Today, the EQ team helps you to find the ideal sun cream to protect your baby from the sun all year long.
How to choose your baby sunscreen ?
A sunscreen that is suitable for your adult skin will certainly not be suitable for your baby's skin. You should therefore choose a sunscreen specially designed for your child.
Here are some criteria to consider when you choose a sun cream to protect your baby's skin :
Definitely choose Organic products, your skin and your baby's will thank you. Choosing a certified Organic sunscreen is the first step to protect your baby in a healthy and natural way, avoiding chemical products that can be harmful to his health and the environment. Today, "82% of moms say they pay attention to the natural character of the products they buy for themselves or for their child" according to laboiterose.com.
Make sure that the sun cream you choose is an Organic certified sun cream, specially designed for children and babies. These specific and natural sun creams are elaborated to contain almost no allergens and are adapted to the more fragile skin of the youngest.
Take an Organic sunscreen with high protection, at least SPF50, with double UVA/UVB protection to repel a maximum of ultraviolet rays, harmful to your baby's skin. 
Check the composition of baby sunscreens and choose one that is paraben-free, alcohol-free, fragrance-free and with mineral filters.
Choose a water-resistant organic sun cream in a tube format to avoid sprays. Indeed, although sprays seem practical for applying the cream, they can be dangerous for your baby who risks to inhale particles of sunscreen with the sprays.
How did we develop our Baby Sunscreen SPF50 ?
A certified sun cream for the youngest
We noticed that there was a real need for a specialized sunscreen for babies, offering high protection, with a natural and organic composition, all that can be applied from the youngest age.
At EQ, we decided to develop our Sunscreen SPF50 Baby, certified organic, which can be used from birth but also by the whole family, as well as people with sensitive skin.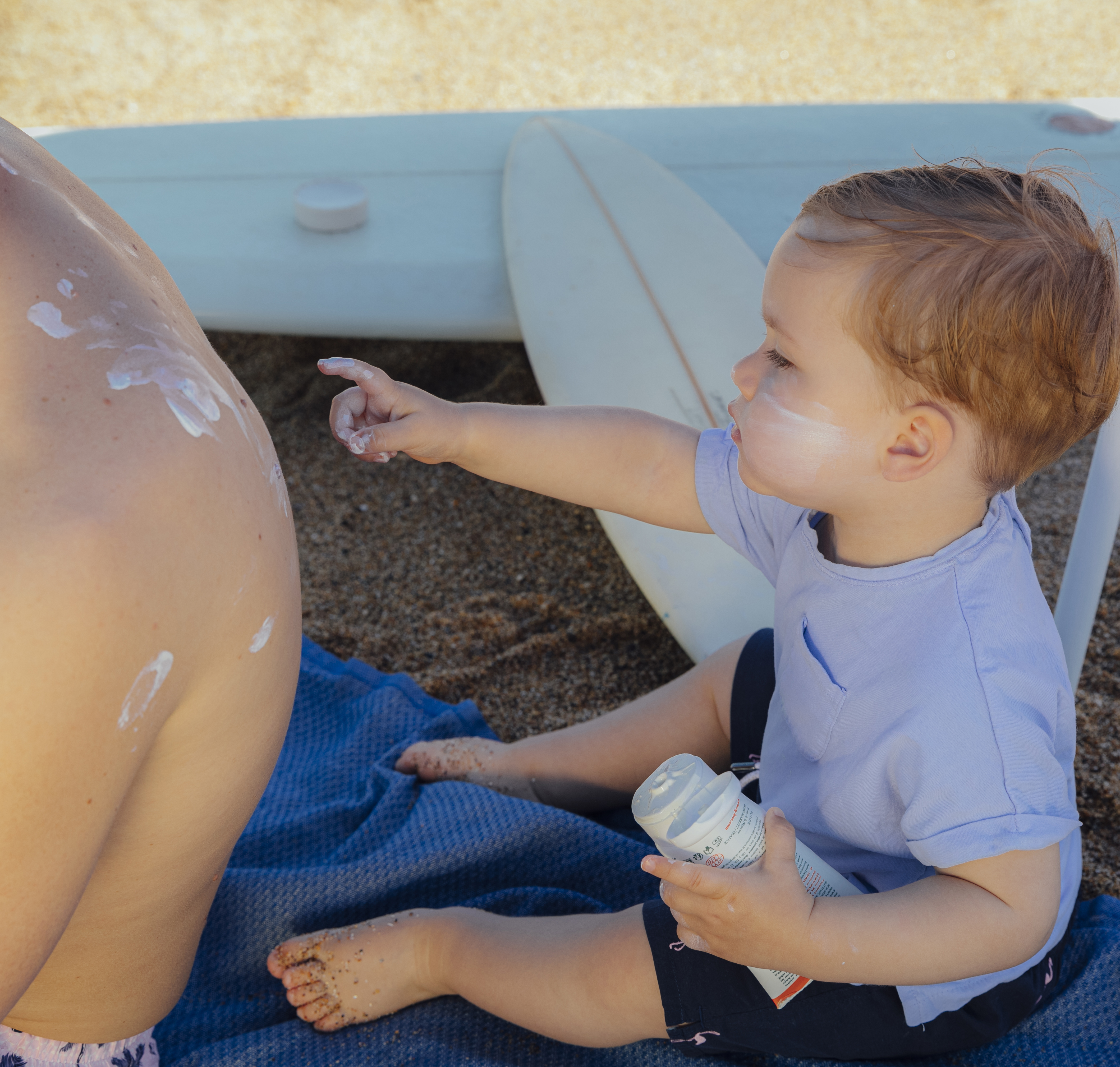 An Organic composition respectful of sensitive skin
Our goal is to offer effective and natural sun protection because all children deserve the best for their skin.
Our Sunscreen SPF50 Baby is made with mineral filters, certified without nanoparticles. Moreover, we have chosen a certified organic composition, without perfume, without alcohol, and without paraben in order to protect the sensitive skin of your baby in an optimal way, without causing allergies.
An effective protection
At EQ, we want to offer you quality natural suncare products with high protection. Therefore, our Organic Sunscreen SPF50 Baby offers a double UVA-UVB protection, water resistant, to protect your skin and your baby's skin throughout the day and avoid the acceleration of skin aging.
A Sunscreen that respects the environment
It is essential for us to offer products that respect the environment and the ocean with mineral compositions but also by using ecoresponsible packaging. 
Therefore, for the Sunscreen SPF50 Baby we have chosen to use a tube made of 50% recycled plastic, with a flip-top cap that makes it impossible to lose the cap (so no cap in the oceans) and no case (so no unnecessary packaging).
By choosing eco-responsible and certified Organic products for you and your child, you are preserving your health, that of your child and also the environment in which he will grow up. Therefore, consuming organic, local and in short circuit means protecting the future of your child, so adopt these simple gestures.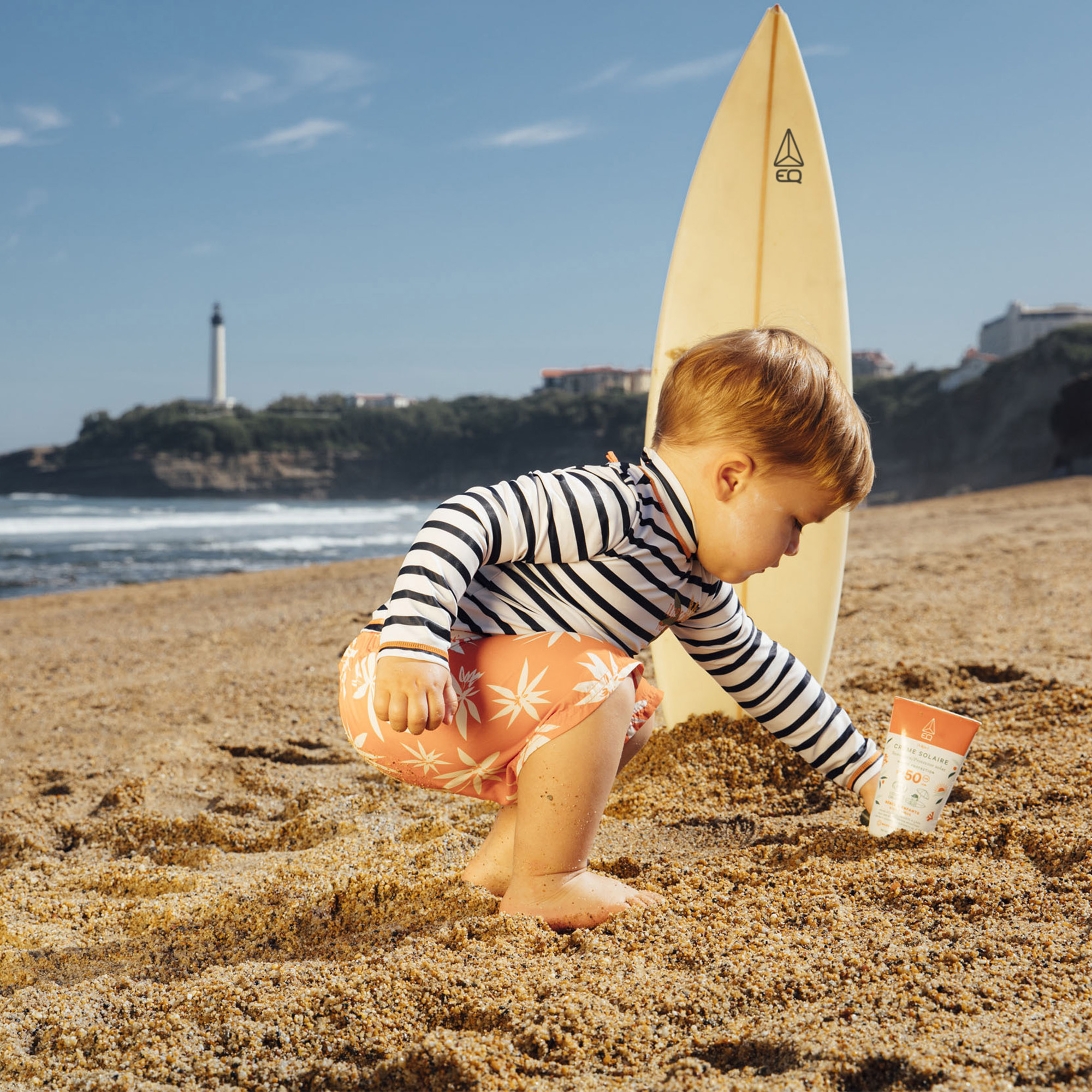 A sunscreen for children, but not only !
Our sunscreen is adapted to the most sensitive skin of the face. It is ideal for babies, children and adults of all ages with sensitive skin. Its alcohol-free and fragrance-free formulation minimizes the risk of allergies and can therefore be used by the whole family. 
It is easier to apply than our classic Sunscreen SPF50 and provides the skin with extra softness, suppleness and hydration while nourishing it further thanks to organic Sunflower and Camelina oils and organic Roman Chamomile floral water.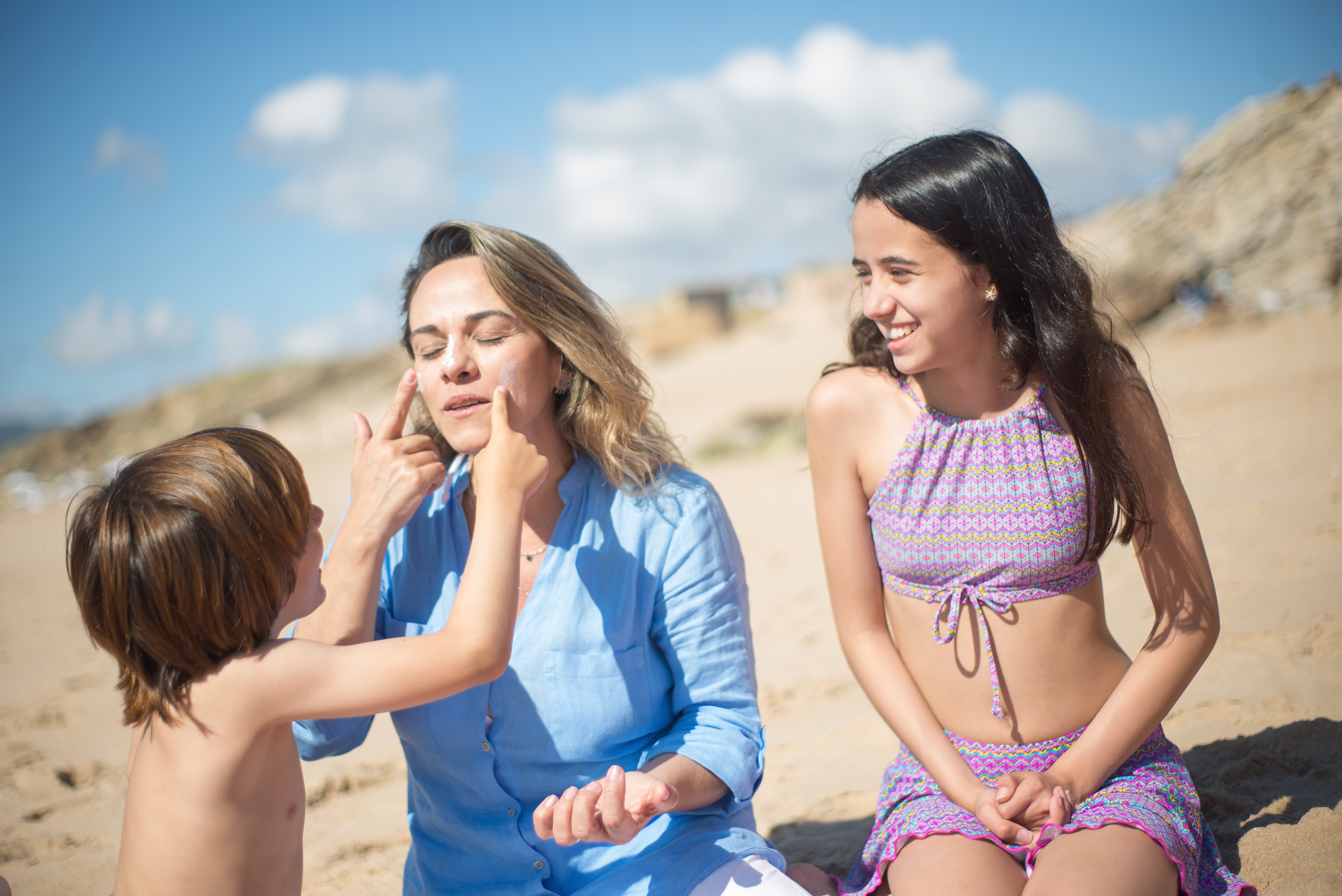 To learn more, discover our Sunscreen SPF50 Baby, on our website !  
Follow us on Social Media and tag us with #eqlovers on Instagram @eqlove