EQ x Mikael Mergui : Route du Rhum 2022 !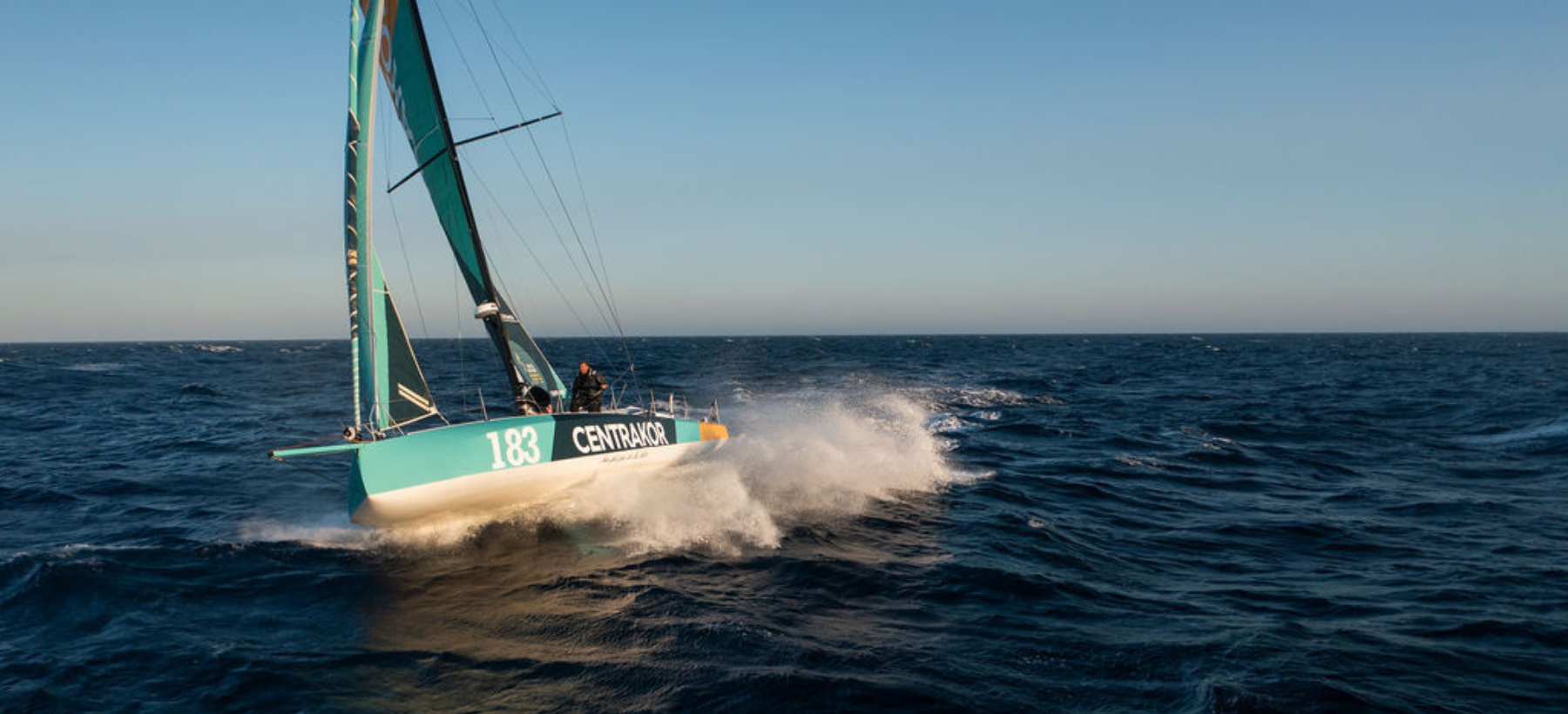 This year EQ is proudly accompanying Mikael Mergui, skipper of the Class40 Centrakor on the Route du Rhum 2022!
What is the Route du Rhum ?
Created in 1978 by Michel Etevenon, the Route du Rhum is the queen of solo transatlantic races. For 44 years, it has linked Saint-Malo in Brittany to Pointe-à-Pitre in Guadeloupe. This transatlantic race has become mythical with its long distance of 3 542 miles, or 6 562 km. 
Every four years, great sailing figures, professionals and amateurs meet to enjoy the "magic of the Rum". 
On November 9, 2022 at 2:15 pm, the 138 competing sailors will once again set out to attack the Atlantic, ready to compete in a face-to-face race with the ocean of rare intensity...
6 classes of boats will compete in the race: Class40, IMOCA, Ocean Fifty, Rhum Mono, Rhum Multi, Ultim 32/33
At the start of the Class40: 55 skippers, including Mikael Mergui!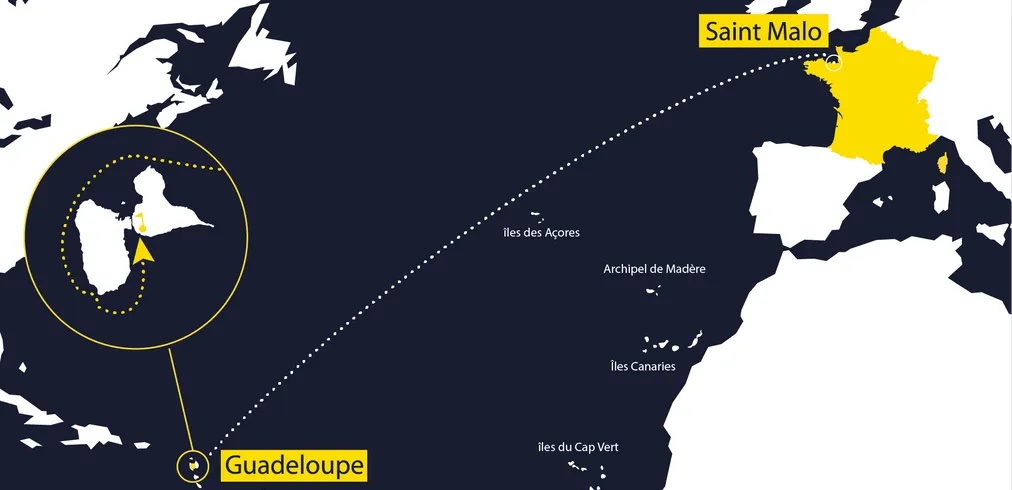 Meeting Mikael Mergui 
Father of 2 children, the 41 year old skipper from Hyeres, has had a taste for the marine world and sailing boats since he was 5 years old when he crossed the Atlantic on the family boat.
It was the beginning of a passion for ocean racing.
Back in France, he passionately started competing in Optimist and Laser. Later, he participated in major international regattas, first as a crew member and then as a skipper/coach: Copa del Rey, Transat 6.50, America's Cup, Tour de France à la Voile, Sydney Hobart... 
 With 13 participations in the Tour de France à la Voile, Mikael won 2 times, in 2005 and in 2012, as well as 4 podiums.
With his new Class40 Centrakor, Mikael has the beautiful project to develop races whose departure would take place in the Mediterranean, he wishes to attract the big teams there.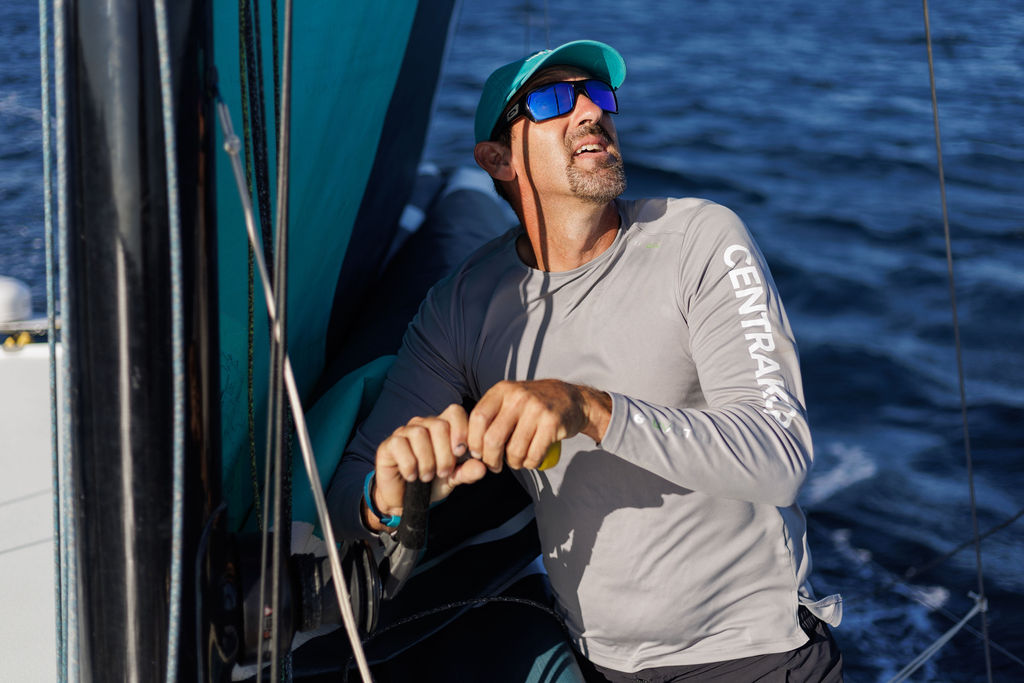 The Route du Rhum, a childhood dream for Mikael Mergui: "It is clearly a childhood dream! Seeing the great sailors like Laurent Bourgnon, Florence Arthaud, Loïck Peyron on their sea cars made me dream and still makes me dream! As a Mediterranean, this event seems so accessible! The projects of ocean racing do not run the streets in our country, I still feel like dreaming. But no, I will be at the start in St Malo in November, with a superb boat, for which I actively participated in the construction."
Mikael Mergui
Discovering Mikael's boat
Mikael Mergui is launching his project for the Route du Rhum alongside Centrakor. Together, they decided to launch a brand new Class40, especially for the occasion. "Class40" refers to a class of monohull sailboat dedicated to ocean racing, measuring 12.19m long and 4.5m wide.
The model of the boat is the latest generation: a Lift V2.
The Class40 n°183 is one of the first examples of this new series of monohulls: 12.19 meters and a promising potential!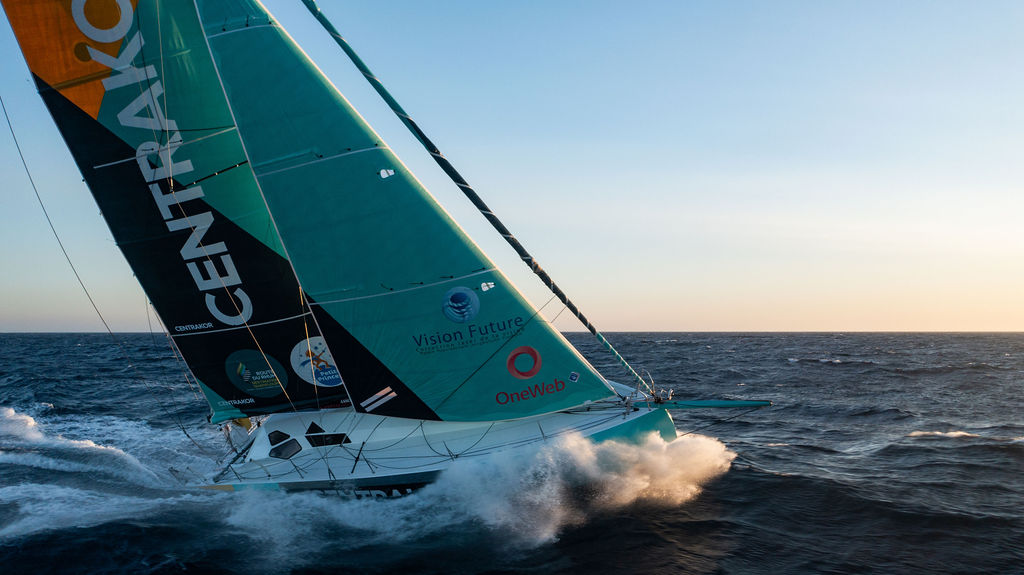 "The construction of a new Class40 allows us to write a long-term history by starting from a blank page. It guarantees us to be present on board a competitive boat in the most numerous and most disputed category of the Route du Rhum with 55 competitors expected on the starting line, in Saint-Malo."
Mikael Mergui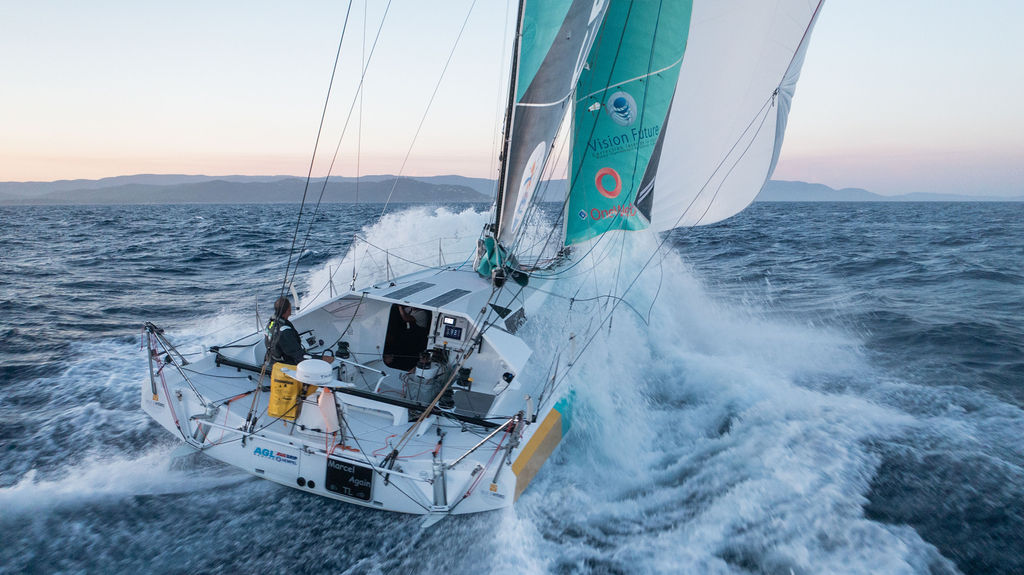 The construction of the boat lasted about 6 months, and Mikael, as a professional, invested a lot and participated actively in the construction of his future boat. With its sleek lines, the boat should allow Mikael to position himself at the front of the race between Saint-Malo and Pointe-à-Pitre.
EQ invites itself to the race
After discussions, and a real connection with his personality and his project, EQ decided to accompany Mikael for his Atlantic crossing.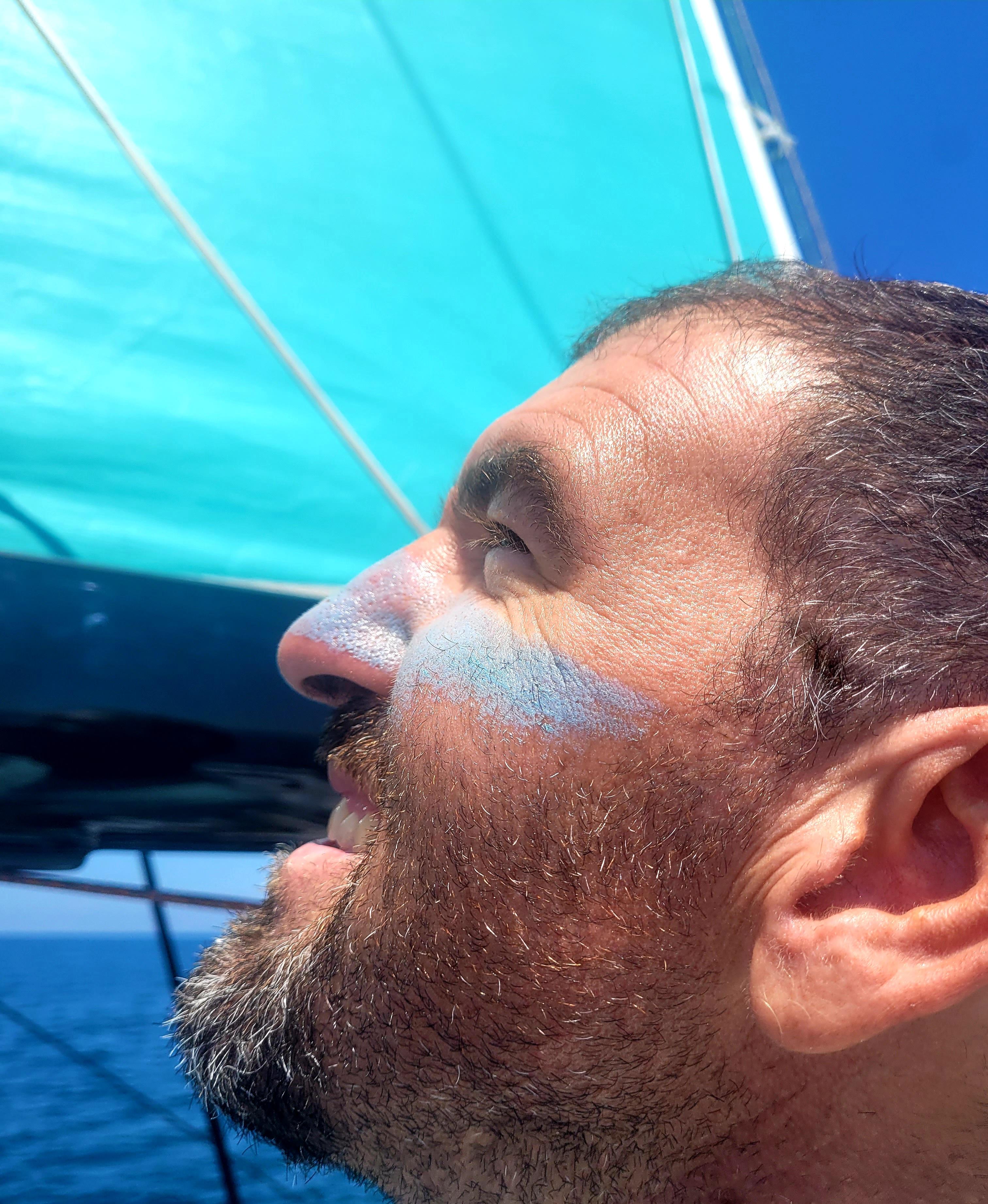 For his race, Mikael is equipped with sun protection, but also care and products from our sport range which will be very useful throughout his race.
For the occasion, we have even created a "Transat Pack" which gathers the sailors' essentials for a transat' (Atlantic crossing), or a cruise: 
A Sun Stick SPF50+: for a very high sun protection, resistant to extreme conditions
SOS Soothing Care: soothing and repairing cream, essential in case of burns or irritation 
A 2in1 shower shampoo: nomadic and practical, respectful of the skin and hair
We are proud to be able to accompany Mikael in this adventure, and we can't wait to follow his race!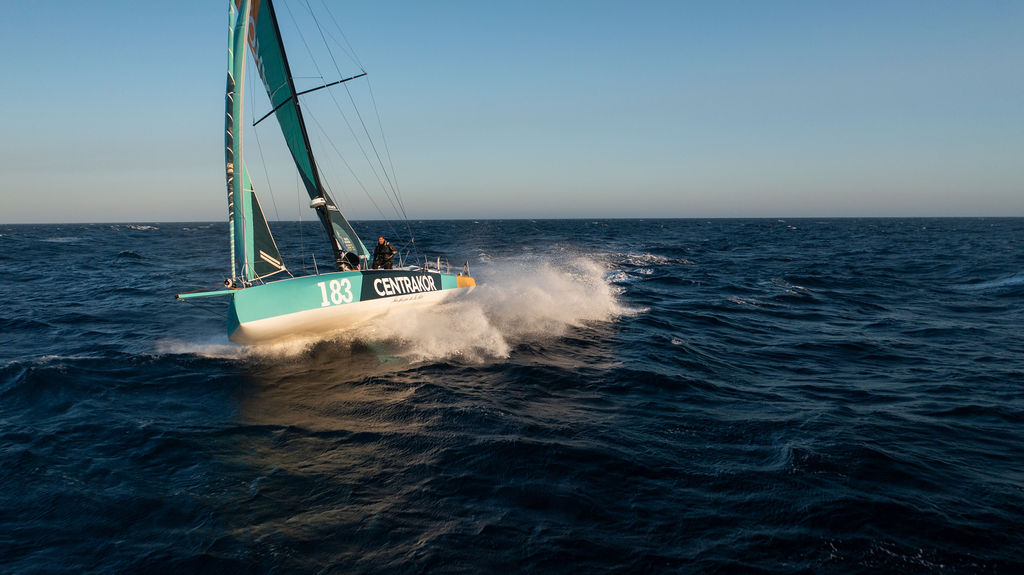 See you on Wednesday, November 9 at 2:15 pm for the big departure!
To follow the start race live:
Live on the Route du Rhum social networks: Youtube / Facebook / Instagram (2 hours of live coverage, from 1:25 pm to 4 pm)
From 1:30 pm on TV on the channels France 3, L'équipe, Tébésud, Tébéo and Eurosport
Follow the progress of the skippers on the cartography and follow the evolution of the race during the next days to see their precise position.
The cartography is accessible from the official website of the Route du Rhum.