Organic sun creams, mineral sun filters and nano particles.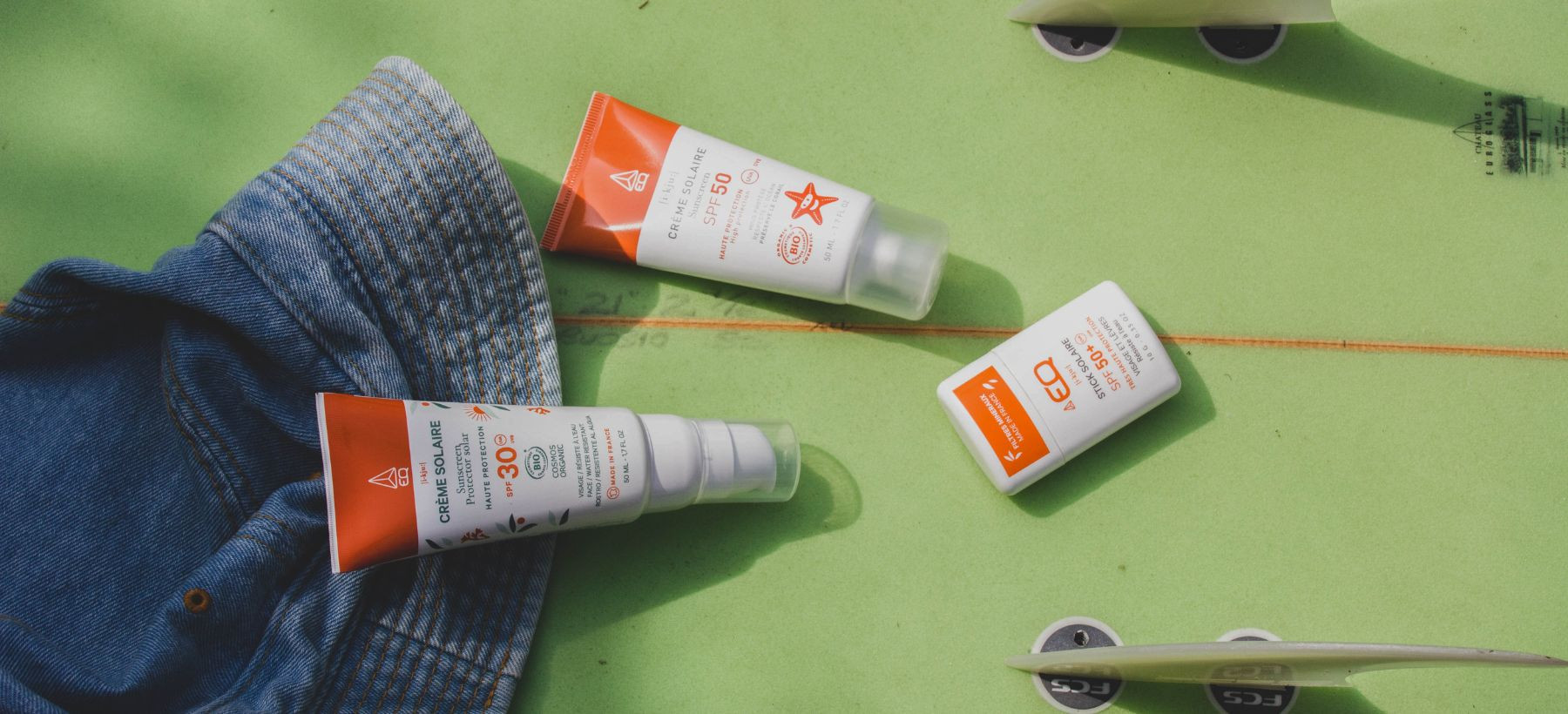 After many questions about this subject, we explain you everything!
EQ sun creams are exclusively formulated with 100% mineral sunscreens. 
In order to develop formulas that are more respectful of the environment, the marine environment and the human body, our convictions and our values have led us to make this choice, based on the information available to date, while keeping in mind that this is a scientific field that is constantly evolving, and that the regulatory framework is also constantly changing, requiring clarification. 
To date, in terms of cosmetic sun protection, there are only two authorized alternatives to so-called "chemical" sunscreens (derived from organic chemistry): Titanium Dioxide and Zinc Oxide, which may be concerned by the "nano" form, as well as other ingredients in the form of fine powders.
They are also the only two sun filters authorized by the organic cosmetics standards, the use of chemical filters being strictly forbidden in organic certified products. Our creams and sun sticks contain Titanium Dioxide which, in addition to being a white pigment visible on the skin, acts as a broad-spectrum protector against UVA and UVB rays, reflecting a large part of them as soon as they reach the skin's surface. Its specific dosage, adapted to each of our formulas, allows us to obtain optimal sun protection ranging from SPF 30 to SPF 50+ and complying with the regulatory standards in force.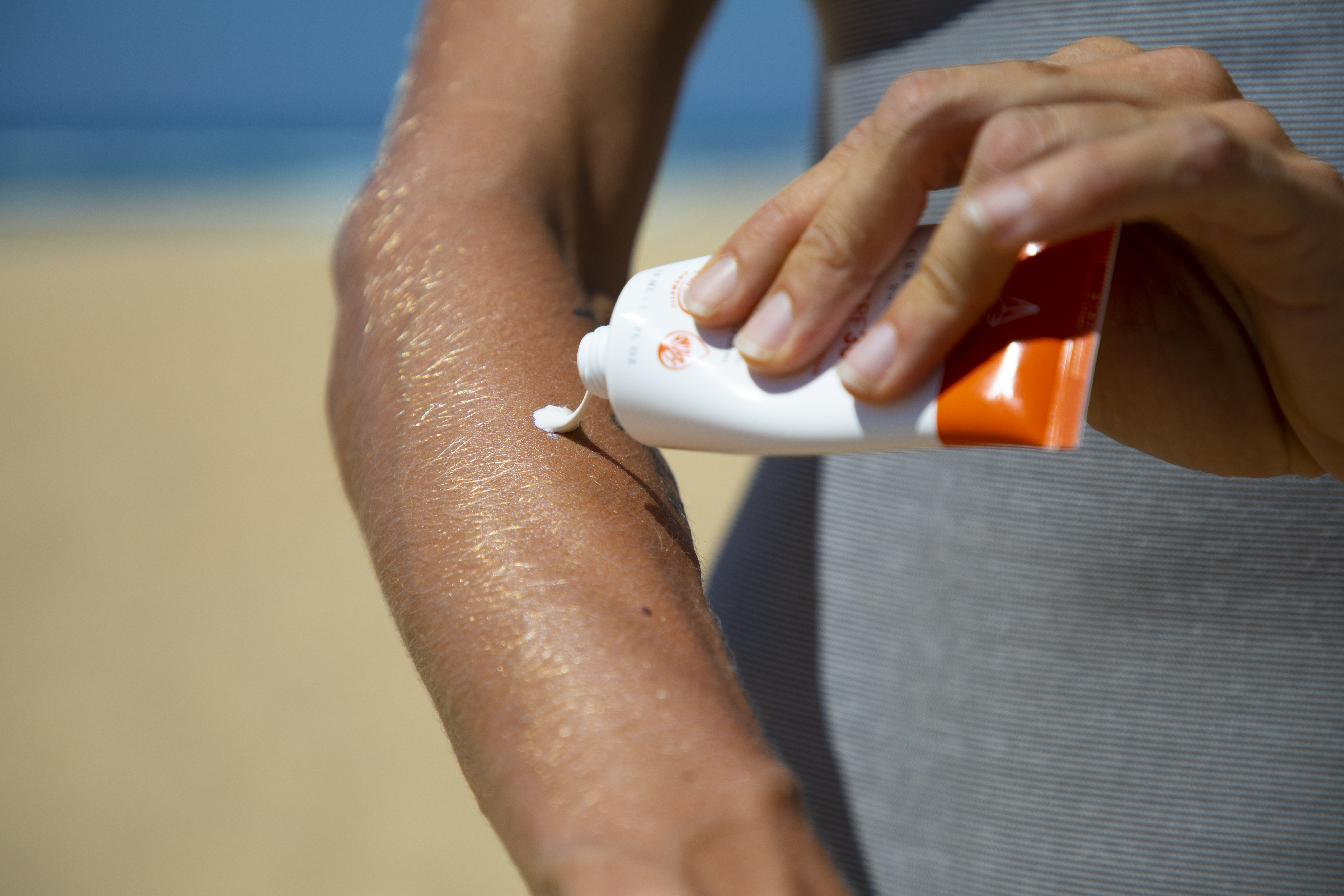 At EQ we act in a transparent way with our consumers, and this since the creation of the brand in 2011. Indeed, we make visible the detailed composition of our products with the INCI list explained on the product sheets posted on our website.
The question of the presence/absence of nanoparticles in our sunscreens comes up quite regularly and more and more. This is probably because for the past few months, you have been able to find the mention [NANO] in the INCI lists of most of our sunscreens. The answer being more complex than it seems, we have decided to share with you all the information we have at the moment, hoping to help you better understand the situation, our choice and to clarify some of your questions. 
We hope that this will help you to better understand the situation, our choice and to clarify some of your questions.  
What are nanoparticles?
A nanoparticle is a very small particle whose size varies between 1 and 100 nanometers. In the field of sunscreens, they have been developed and proposed to formulation laboratories in order to meet a consumer demand: to make sunscreens based on mineral filters more aesthetic and therefore less white on the skin. Titanium dioxide and zinc oxide are also white pigments, remember? 
A long-awaited definition, more precise and harmonized, is being developed at the European level, because if this definition seems simple, the reality is quite different. We will probably know more by 2023.
Current definition of a nanoparticle according to the EC Recommendation on nanomaterials (2011/696/EU): "A natural, incidentally formed or manufactured material containing free particles, in aggregate or in agglomerate form, in which at least 50% of the particles, in numerical size distribution, have one or more external dimensions between 1 nm and 100 nm." "[...], Any material is to be considered as falling within the definition of point 2 when it has a specific surface area by volume greater than 60 m²/cm 3 . [...]"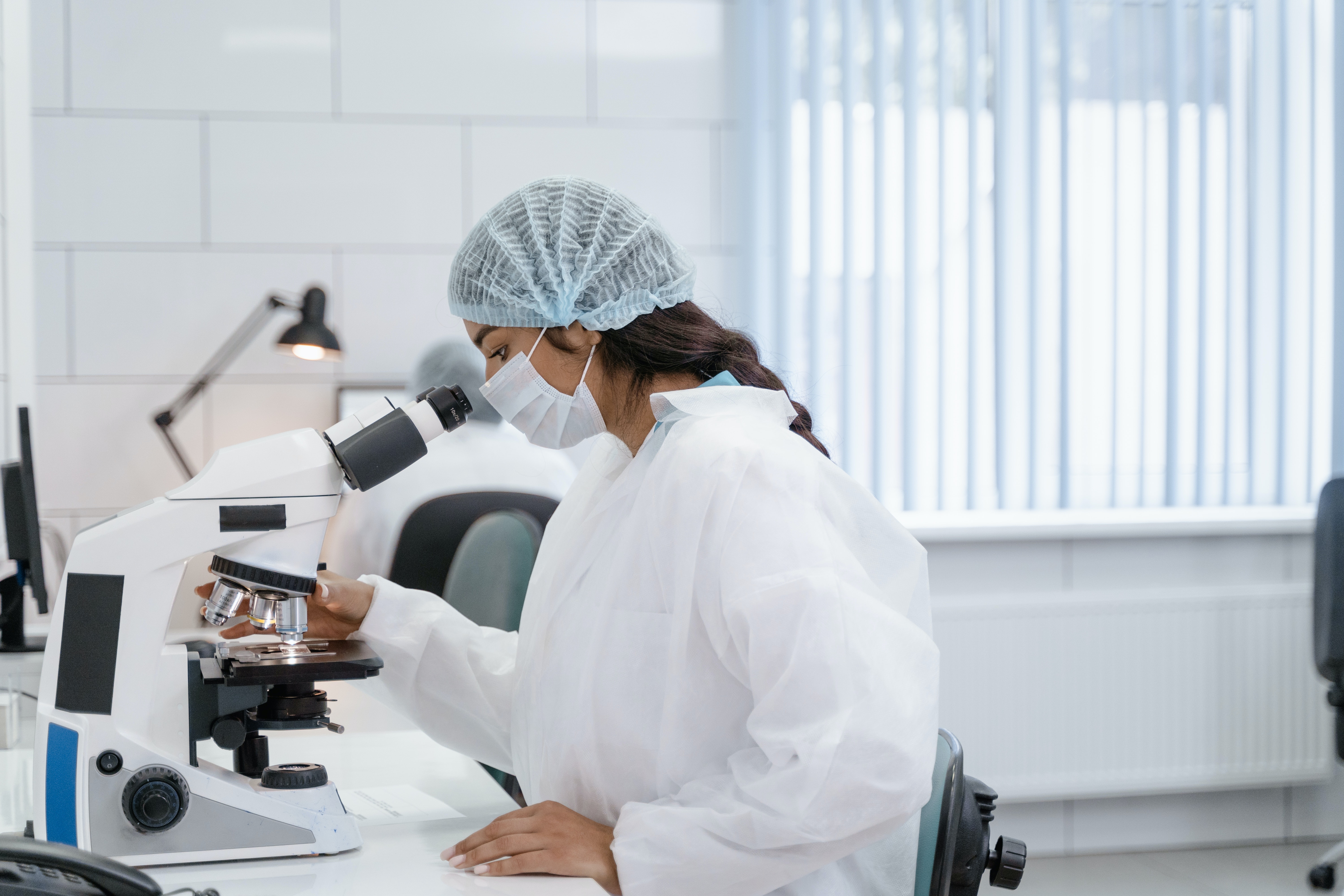 Our creams and sun sticks contain Titanium Dioxide particles that have been characterized and considered as "non-nano" by our suppliers since the creation of our brand and our first formulas. Our suppliers often used methods other than SEM (Scanning Electron Microscopy) to reach this conclusion and we relied on their analysis and certificates. Although no method is officially recognized as being more reliable than another, the SEM method has been acclaimed in recent years by the DGCCRF (Direction Générale de la Concurrence, de la Consommation et de la Répression des Fraudes) as part of a major control campaign in cosmetic laboratories. The use of this method coupled with a certain interpretation of the current definition proved to be very effective in concluding on the presence of nanoparticles in the numerous products controlled. However, the relevance of this choice of method and the results obtained with it are still debated.
Indeed, since the regulatory framework is not precise enough, whether it is the definition of nanoparticles or the methods to be used to characterize them and thus rule on their absence/presence in a finished product, it is not possible to know to what extent SEM should be considered the reference method. Some describe SEM as an unsuitable method, as it is too invasive and stressful for the formula (sample preparation) and does not reproduce experimental conditions that are representative of the reality of product use and therefore of consumer exposure. Others defend it, such as the DGCCRF. 
We all hope that the subject will soon be clarified on the basis of objective and scientific elements. 
While waiting for a clear and precise framework, the COSMEBIO association, to which we belong, took the decision in January 2022 to make it compulsory to label the nano nature of Titanium Dioxide and Zinc Oxide in certified organic sun protection products. These two sunscreens being the only authorized alternatives to petrochemical-derived chemical filters, which are or would be for the most part proven or suspected endocrine disruptors, you will quickly find no more certified organic sunscreen products whose labeling will be completely free of the mention [NANO] at the level of the list of ingredients, without knowing what it really is. This obligation only concerns certified organic products, and both cases remain possible for non-organic products. 
This choice is mainly motivated by the multiplication of DGCCRF controls, the absence of an official and clear regulatory framework and the fact that the SEM method almost systematically brings out positive results regarding the presence of nanoparticles in sunscreens formulated with filters of mineral origin, without knowing whether these results are reliable and therefore relevant. These controls put the brands (often the most modest) in a false position, in addition to raising doubts among consumers. It is therefore a question of limiting the risks while waiting to clarify all this, once again, in an objective and scientific manner. 
The reality is also that suppliers do not wish to commit themselves to the characterization of their filters or their other raw materials concerned by the problem, as long as an official, precise and harmonized regulatory framework has not been communicated.
At EQ, faced with this new data and in this transitional regulatory context, we anticipated the COSMEBIO decision and decided to apply the precautionary principle. That's why all our new sun protection products are labeled with this mention [NANO], without knowing if they will remain so in the future. We have also started to update the labeling of our other existing references, without having reformulated these products, but for some of them, it will be necessary to wait for a new production of packaging to be launched and there will be a delay in the appearance of this mention.
All the EQ team, our suppliers and partners hope that the situation will be quickly clarified so that we can communicate to you more precise and definitive information on the subject.