How to use a Yoga Block ?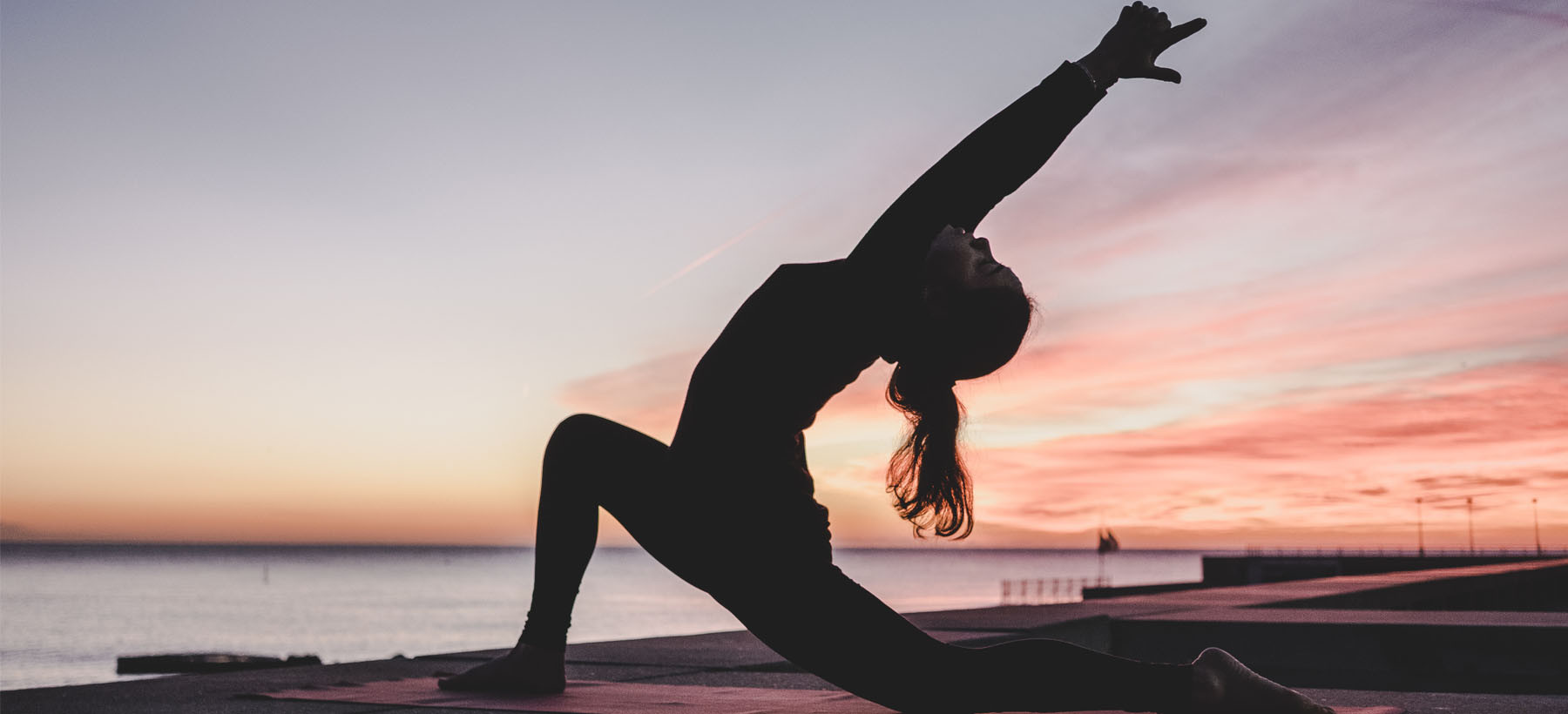 Discover our tips to use your yoga block.
Whether you are used to practicing yoga regularly, or you are just starting this sport, the yoga brick, also called yoga block, is an essential accessory that will help you progress quickly and preserve you during the realization of your different asanas. 
First of all, a brick of yoga, what is it used for?
There are many different types of yoga bricks, but do you know how to use them?
Yoga blocks are small rectangular blocks shaped like bricks, hence the name. They can be made of foam, cork or even wood. The yoga bricks, often used by two, accompany you in any type of yoga practice, whether for dynamic or relaxing sessions. 
The yoga brick is a very used accessory to relieve your joints, improve your postures and make them more stable and comfortable during the practice of your asanas.
Indeed, by using a brick you will reach more easily the perfect posture, which will teach you to know later how to position yourself without brick to realize correctly an asana.
The yoga brick makes it easier to do asanas, by "extending" the line of your body.
Clearly, the brick of yoga can answer several objectives:
To support you
To improve your comfort
To serve you as support
Help you reach the ground more easily
How to choose its brick of yoga?
There are several types of yoga bricks in natural materials, choose the one that will be the most adapted to your needs. 
Brick of yoga in cork
The cork yoga brick is an eco-responsible yoga accessory because it is made from a renewable and sustainable material. The cork is a resistant material, light, and anti-slip which ensures you a perfect adherence during your sessions.  
The cork yoga brick is very stable and more resistant to pressure than recycled foam yoga bricks. It is ideal for practicing all types of yoga, including dynamic yoga sessions and postures that require support and standing.
The cork yoga bricks are therefore the most versatile.
Discover the EQ Cork Yoga Block: the first 100% French yoga brick, made in France in the Landes, with cork of French origin.
Yoga brick in recycled EVA foam
The foam yoga brick is more flexible and comfortable. Its lightness and its softness are appropriate perfectly for soft yoga sessions. It is ideal to carry out postures of relaxation or meditation sitting and lying down.
Which postures to realize with your cork yoga bricks?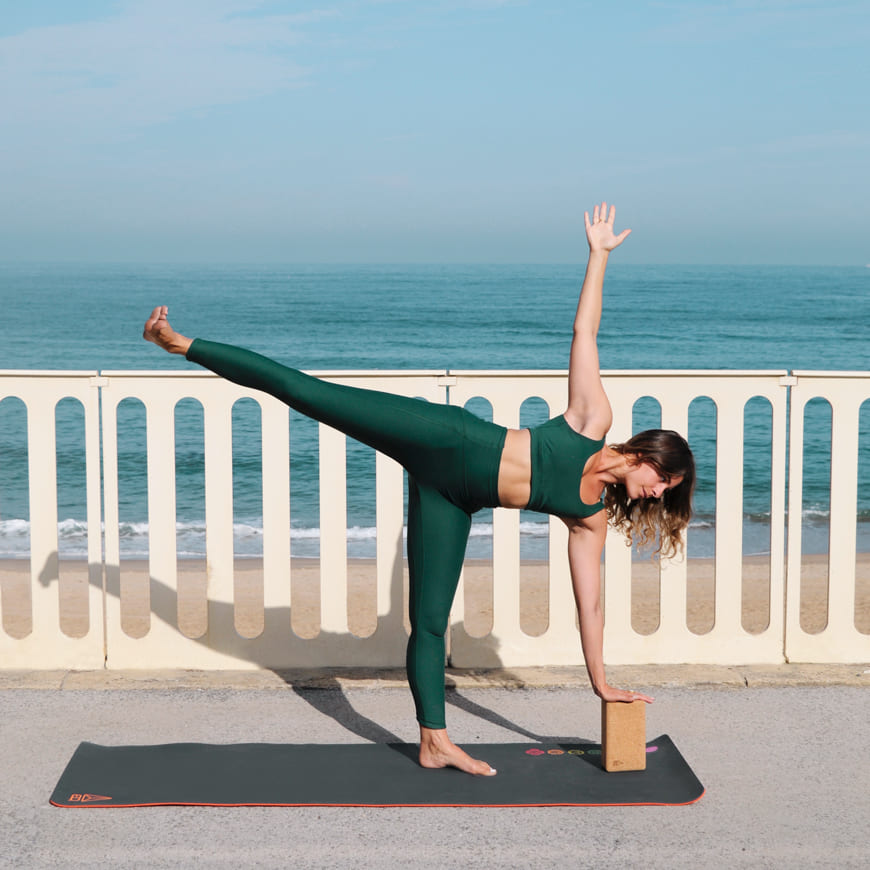 Posture of the half-moon (Ardha Chandrasana)
Fish ppse (Matsyasana)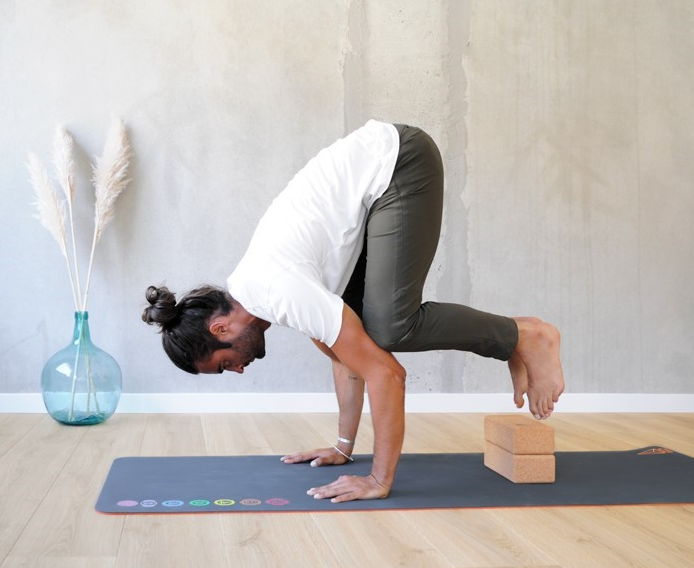 Raven pose (Bakasana)
How to maintain your yoga bricks?
Cork or foam yoga bricks are low-maintenance props that can be cleaned fairly easily.
To clean your yoga brick after a session simply use a damp cloth and a little soapy water. Let your brick air dry before storing it.
Store your yoga brick(s) in a dry place at room temperature and they will last you for many years!
Find the accessories of Yoga EQ: the Yoga brick in cork eco-responsible and 100% French and the Yoga mat in comfortable and non-slip TPE foam 
Feel free to join us on our networks and tag us with #eqlovers on Instagram @eqlove