Replanting coral with EQ and Ocean Quest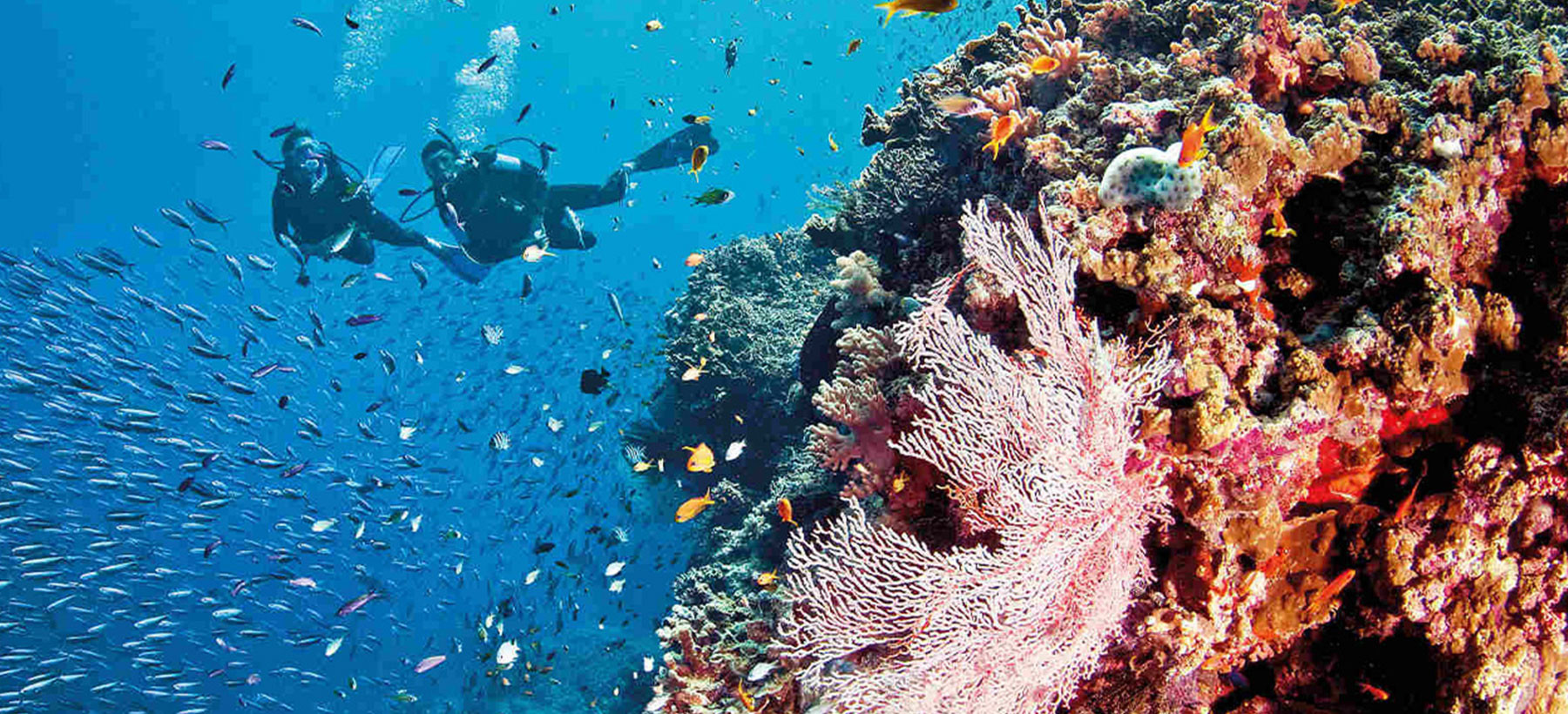 Planting a brand new type of garden in the ocean: a coral garden.
At EQ, we have a green thumb, and we have to say we're pretty happy about that but we'd also like to have a blue thumb from planting a brand new type of garden in the ocean: a coral garden. We are extremely pleased to announce our new partnership with Ocean Quest France Ocean Quest France whose mission is to protect, preserve and rehabilitate coral throughout the world.
About Ocean Quest
Ocean Quest Global is an environmental organization founded in 2010 in Malaysia to preserve the seabed and restore coral reefs. The organization's founder, Anuar Abdullah, has been working for several years to find an all-natural way to replant coral. The organization is currently involved in several environmental projects in Southeast Asia and the Indian Ocean.
Why is it important to preserve coral reefs?

Coral reefs are a key element in the preservation of our ecosystem and are at risk of disappearing in the future… In fact, studies indicate that coral reef barriers could disappear around 2050. This is mostly due to the oceans getting warmer which causes the acidification of the seabed (too high a carbon content) which causes coral bleaching. Over-fishing, water pollution, the use of chemical-based sunscreen and the over-harvesting of coral also play a major role in this phenomenon.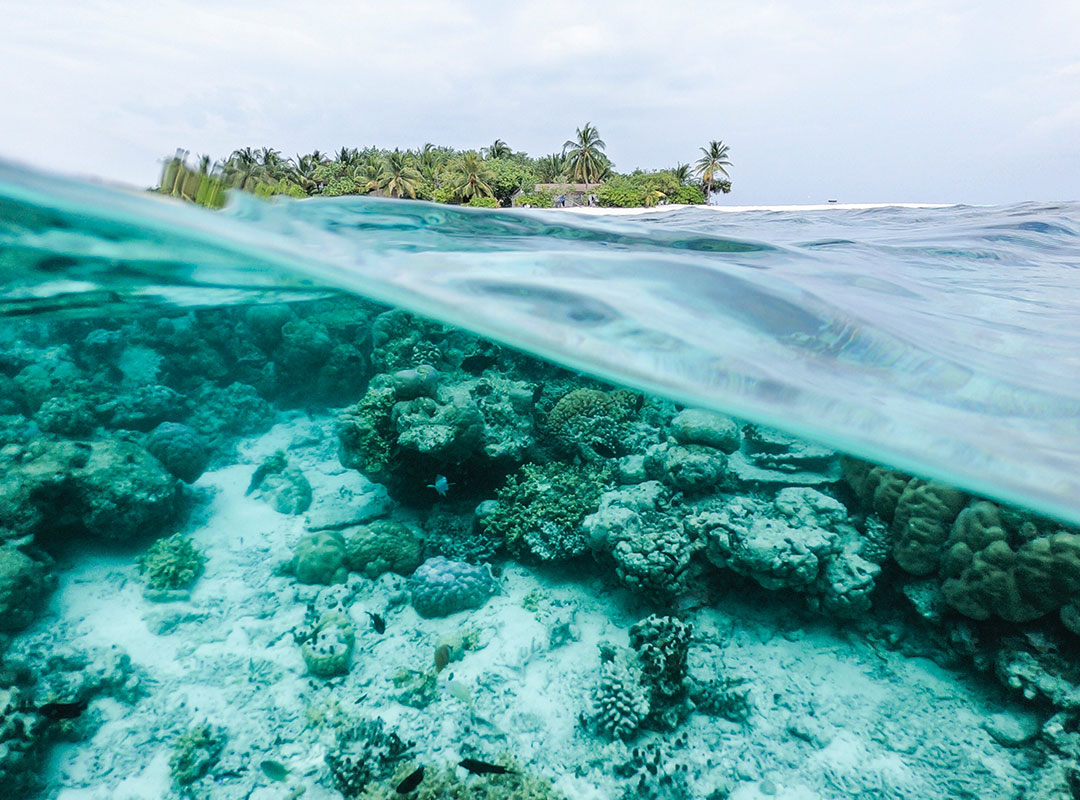 What are the consequences?
A loss of marine biodiversity Coral is a repository for 25% of marine species and are an important part of the food chain. A coral reef can produce 5 to 15 tons of food per square kilometer. Coral contributes to the income and feeding of local communities through fishing and tourism. The stakes are therefore not only environmental, but also economic.
Coastal erosion Coral reef barriers reduce the impact of moving water. As such, they minimize the effects of cyclones, storms, tsunamis (etc.) and help protect local populations.
Eutrophication and rising CO2 levels in the oceans These marine fauna, in a certain sense, act like "trees in the ocean". They have the ability to store carbon in the form of limestone in their skeletons and to absorb some of the earth's nutrients.
Coral reef barriers therefore play an important role at the environmental, economical, social, and even cultural level (the greater the Great Barrier Reef, the greater the tourism!).
p>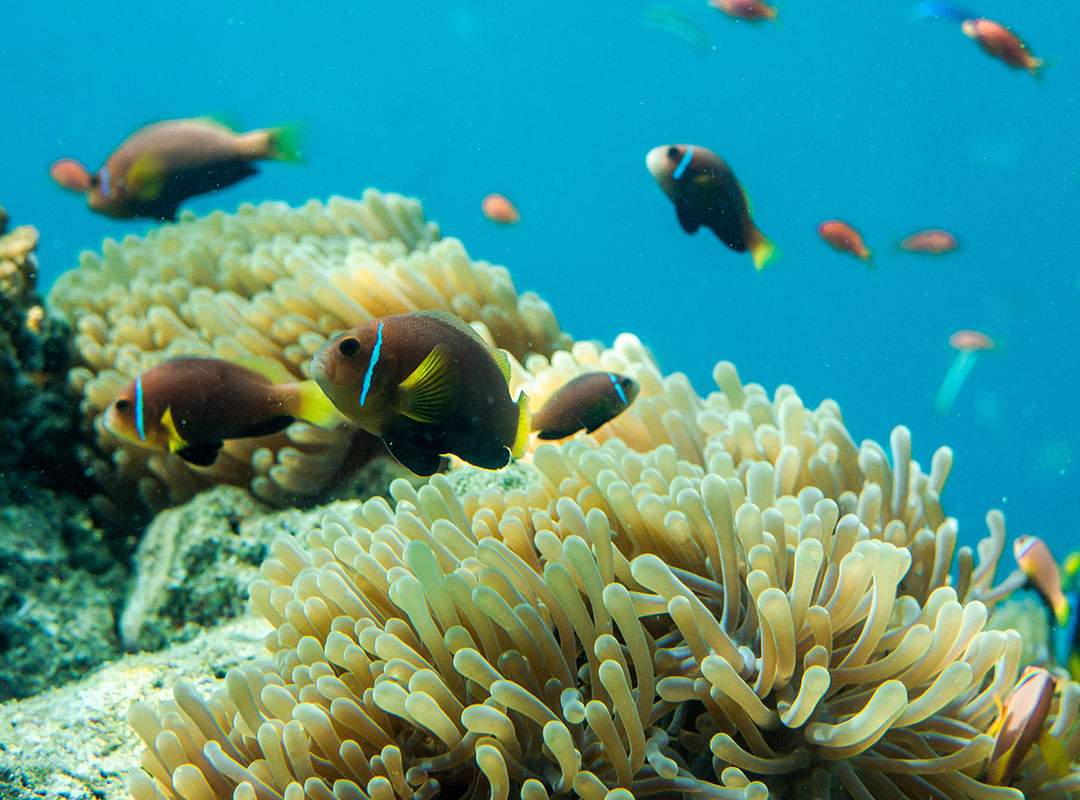 Five steps for replanting coral
Many marine conservation projects are focused on coral replanting, and the concept is the same as planting a tree. Ocean Quest uses an all-natural method for biological coral rehabilitation.
1 – CORAL RECOVERY
After analyzing the potential of the propagation site, divers recover fragments of coral and living rocks and bring them back to the coast.
2 – CUTTING
The 2 cm fragments of coral are attached to the rocks using a catalyst. Two weeks later, this agent is dissolved leaving no trace of toxins, glues or unnatural elements.
3 – NURSERY MANAGEMENT
The coral is then placed in a temporary nursery area to promote its growth. After several months, it grows considerably, reaching 10 cm.
4 – TRANSPLANTATION OF THE CORAL
Divers then transplant this coral to the initial collection site in order to replace the damaged coral.
5 – REEF MANAGEMENT
The final challenge is to preserve and monitor the growth of the coral reef by raising awareness and involving local communities.
Replanting allows for the creation of a self-sufficient natural habitat which is constantly growing in addition to a source of food for marine species. However, particular attention must be paid to certain coral rehabilitation techniques (artificial coral reefs, use of grids, PVC pipes, electrolysis, etc.) which
How can you help?
Please contribute to the financing of the EQ coral garden in Guadeloupe. You can round up on your purchases at the EQ Store in Biarritz, which enables the funding of nursery and coral reef rehabilitation projects in the Saintes Islands.
"Whoever plants a garden plants happiness."